CSSI COMPREHENSIVE SCHOOL SAFETY INITIATIVE PROJECTS
Assessing a Comprehensive Framework to Reduce School Violence, Beverly Kingston and Alison Dymnicki
Researchers from the University of Colorado Boulder's Center for the Study and Prevention of Violence (CSPV) partnered with educators in 46 middle schools to implement Safe Communities Safe Schools (SCSS). SCSS seeks to address behavioral incidents, mental, and behavioral health concerns, and increase prosocial behavior in schools through three core program components: developing a functioning multidisciplinary school team, building capacity around data use, and implementing an action plan using evidence-based programs. The study explored research questions in: readiness (whether schools met baseline criteria and experienced readiness changes over time), implementation (whether the SCSS model was implemented as intended), and associated outcomes (effects on school climate, safety, related behavioral and mental health indicators, and academic outcomes). CSPV and external evaluators from American Institutes for Research conducted a mixed-methods randomized control trial with a staggered implementation design using qualitative and quantitative data (focus group, staff and student school climate, and school record data). The study found that (1) participating schools met the pre-developed readiness criteria and reported some improvements in readiness constructs over time; (2) some components of the model were implemented as intended; and (3) there were mixed impacts on school climate, safety, behavioral and mental health indicators, and academic outcomes.
Project SOARS (Student Ownership, Accountability and Responsibility for School Safety): Successes and Challenges, Claudia Vincent and Dorothy Espelage
Project SOARS focused on the development, usability testing, field testing, and pilot testing of a student-centered and technology-driven comprehensive school safety framework for high schools. We first provide an overview of the framework components and their theoretical grounding in extant research. We then summarize the findings of each phase of the project, with particular emphasis on the findings from the pilot test. All student outcomes from the pilot test were in the desired direction. Intervention effects on student-reported school connection, sense of personal safety, and level of disruption reached statistical significance. Effect sizes ranged from small to medium, with the largest effect size in students' perceptions of personal safety. We contextualize these findings in existing school safety policy recommendations, discuss persisting challenges with integrating student voice and leveraging reporting technology in school safety decisions, and provide suggestions for further research.
School-based Coordination & Integration Efforts as Part of a Comprehensive School Safety Initiative, Joseph McCrary and Christopher Henrich
A coordination & integration (C&I) process was used with a sample of middle and high schools in Atlanta. School teams used a data -driven process to identify goals and objectives related to school safety, map resources and coordinate activities to achieve those goals, and choose measurable outcomes to gauge their success. Technical assistance and $40,000 per school to support activities was provided. A mixed methods approach is being used to evaluate the process and its outcomes. Focus groups, observations of school team meetings, and document review are being used to address research questions about the content and implementation of schools' C&I plans, teams' capacities and challenges faced, the role of technical assistance provided, and sustainability. Findings to date document challenges school teams faced in overcoming administrative and other barriers to C&I planning, and ways the technical assistance team adapted the process help school teams to develop and start implementing C&I plans. Quantitative analyses of state School Health Survey data are also being used to identify school-level climate and safety outcome measures. Using these outcomes, analyses will examine changes in schools' safety and climate over time compared to other urban schools to examine the effectiveness of the comprehensive school safety initiative.
Developing a Longitudinal Dataset to Study the Relations Between Community and School Context and Student Outcomes, Maury Nation and Caroline Christopher
The Nashville Longitudinal Study of Youth Safety and Wellbeing is a CSSI-funded partnership between Vanderbilt University and Metropolitan Nashville Public Schools (MNPS) to develop a multi-level longitudinal dataset to study youth safety and wellbeing. The resulting dataset includes longitudinal, geocoded data for more than 15,000 students in 144 schools. Also, the dataset includes measures of school characteristics and neighborhood context. This presentation will describe the process of developing the dataset and how we are leveraging this dataset to investigate research topics including the neighborhood, school, and student factors that influence students' social and emotional competence and behavioral outcomes.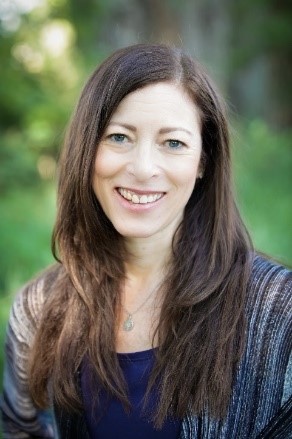 Beverly Kingston
Dr. Beverly Kingston is the director of the Center for the Study and Prevention of Violence at the University of Colorado Boulder. Her research interests focus on addressing the root causes of violence and other problem behaviors by creating the conditions that support healthy human development throughout the life course. She has designed, conducted and led several multi-million dollar school and community initiatives and research studies including a randomized trial focused on school safety. These studies aim to bridge the gap between research and practice by working in co-creative partnership with school teams and community coalitions to strategically select and effectively implement evidence-based programs, practices, and policies using a public health approach. This work includes intentionally building prevention systems that attend to the social and emotional capacity of youth and adults. Dr. Kingston has published articles on using comprehensive public health models to address youth violence, school safety, neighborhood social factors, and health and the built environment.
$i++ ?>
Allison Dymnicki
Dr. Allison B. Dymnicki is a Principal Researcher at the American Institutes for Research (AIR). Her research interests include understanding how schools and communities can facilitate positive youth development and prevent engagement in risky behaviors. She has conducted several multi-million dollar school and community-based research studies to evaluate initiatives designed to prevent youth violence and promote positive school climate. These studies attempt to bridge the gap between research and practice for practitioners, policy makers, and funding agencies by understanding factors like readiness to implement new interventions. She also helped to develop social-emotional learning, school climate, and readiness assessments, and led systematic reviews, expert panels, and consensus building approaches. Her works spans the in-school and out-of-school contexts, involving partners from local public health departments, state education departments, and national youth development organizations. Dr. Dymnicki has published articles on using comprehensive public health models to address youth violence, mental health, school safety, positive youth development, and adult well-being. She obtained her masters and doctorate in Community Psychology and Prevention Research from University of Illinois at Chicago.
$i++ ?>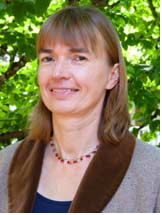 Claudia Vincent
Claudia Vincent, Ph.D. is a Research Associate in the Center for Equity Promotion in the University of Oregon's College of Education. The overall focus of her research is behavior support implementation in schools within a restorative discipline framework, with specific attention to equitable discipline and academic outcomes for students from vulnerable groups. She is specifically interested in high school populations and the need to integrate student voices into school safety and student support practices and policies.
$i++ ?>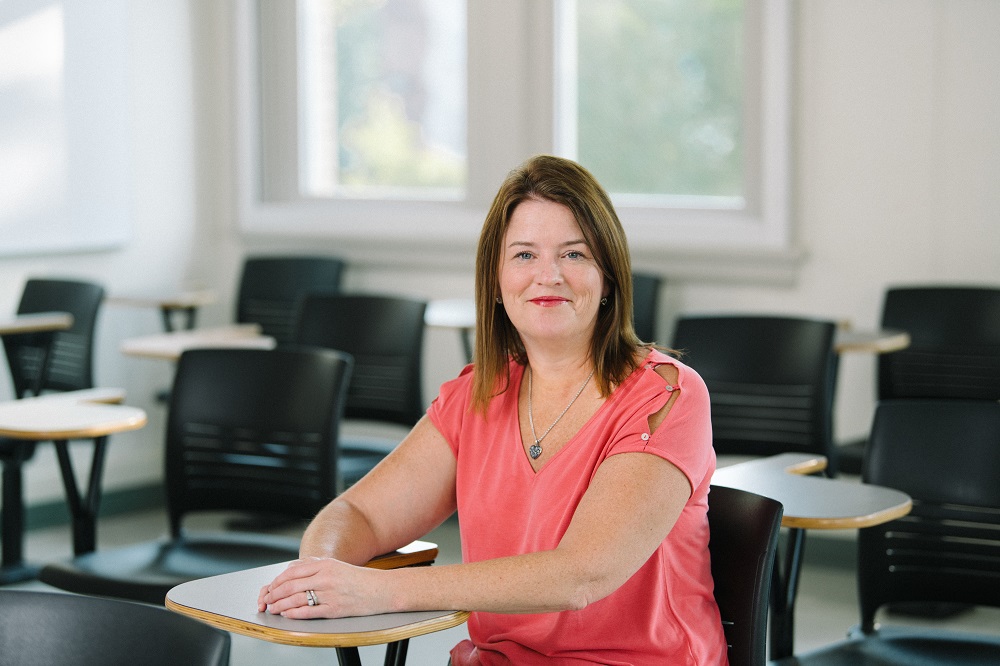 Dorothy Espelage
Dorothy L. Espelage, Ph.D., is William C. Friday Distinguished Professor of Education at the University of North Carolina.
$i++ ?>
Joseph McCrary
$i++ ?>
Christopher Henrich
Christopher C. Henrich is a professor of psychology at Georgia State University. He received his Ph.D. in psychology from Yale University in 2001. He maintains faculty affiliations with a number of interdisciplinary centers at Georgia State, including the Center for Research on Atypical Development & Learning, the Center for Research on Challenges in the Acquisition of Language & Learning, the Center for Research on Interpersonal Violence, and the Center for Research on School Safety. His lab researches an array of factors-including different forms of violence exposure and social support-and how they interact in relation to youths' academic and behavioral adjustment and well-being. He is particularly interested in development over key educational and other ecological transitions, and in at-risk populations. Current funded projects include a statewide evaluation of after-school programs funded by the 21st Century Community Learning Centers Program, and collaboration with WestEd on a National Institute of Justice Comprehensive School Safety Initiative in the Atlanta Public Schools. He has authored more than 80 publications that have been cited over 6,800 times.
$i++ ?>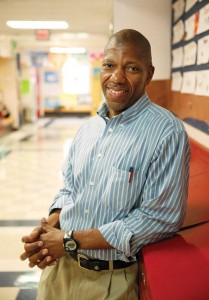 Maury Nation
Maury Nation is the Robert Innis Professor of Human and Organizational Development at Vanderbilt University.
$i++ ?>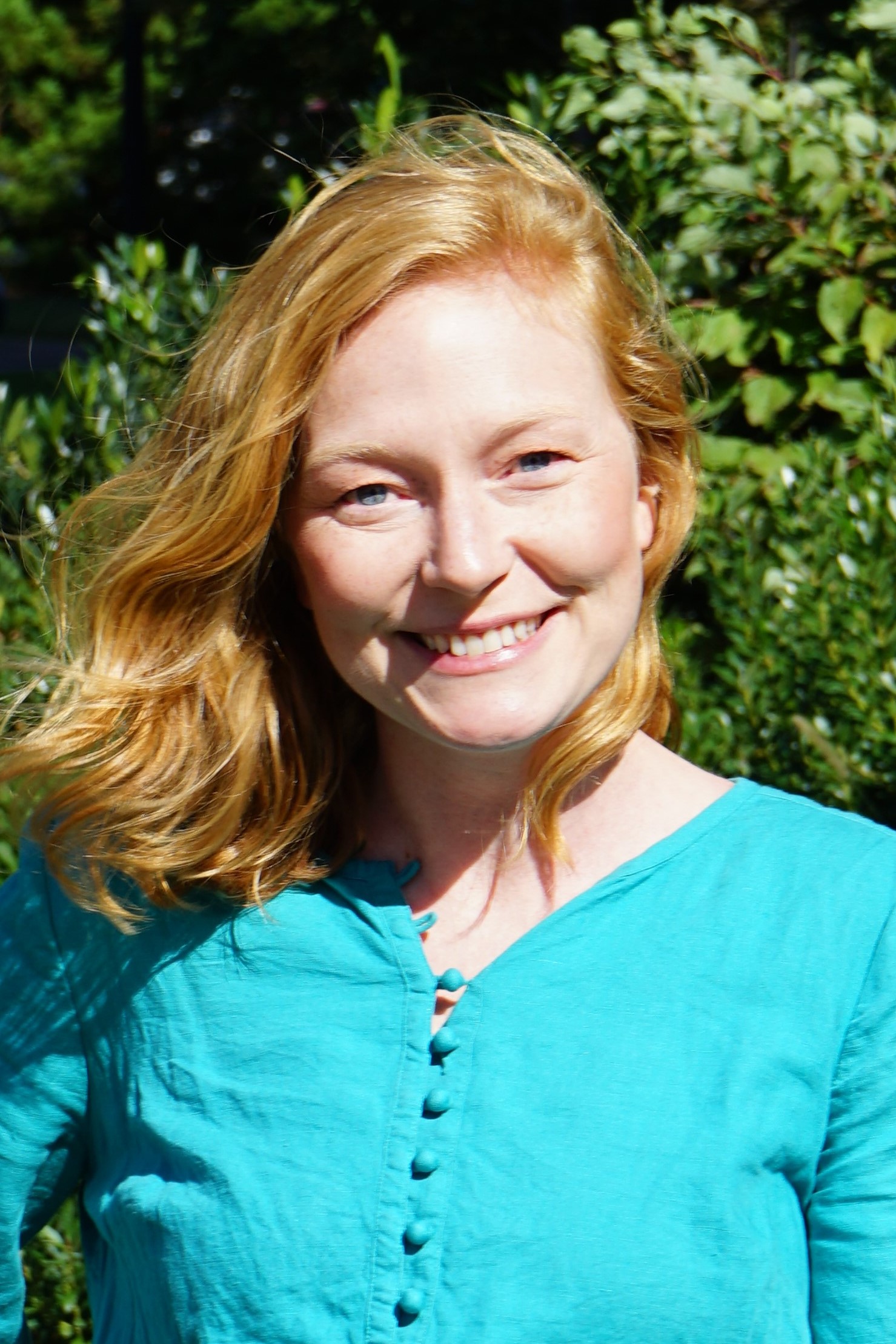 Caroline Christopher
Caroline Christopher is a Research Assistant Professor in the Department of Human and Organizational Development at Vanderbilt University. Dr. Christopher
$i++ ?>
Nadine Frederique
Nadine P. Frederique, Ph.D. is a Senior Social Science Analyst in the Research and Evaluation Division of NIJ. I manage NIJ's Comprehensive School Safety Initiative (CSSI) to improve the safety of our nation's schools.
$i++ ?>
Key:
Complete
Next
Failed
Available
Locked
CSSI COMPREHENSIVE SCHOOL SAFETY INITIATIVE PROJECTS
02/17/2021 at 3:45 PM (EST) | 90 minutes
02/17/2021 at 3:45 PM (EST) | 90 minutes