PHYSICAL SAFETY AND PREPAREDNESS
Findings and Lessons from the School Emergency Preparedness Study, Suyapa Silvia
The purpose of this study was to describe the state of preparedness for violent emergencies such as active shooter events, in K-12 school communities in the U.S. Findings will be summarized from each phase of the study, including: 1) a content analysis of State Department of Education websites to identify guidelines and recommendations provided by states; 2) a national web-based survey of school districts, to learn about strategies used by districts with different characteristics; and 3) school-level telephone interviews in 36 well-prepared schools, to learn about best practices in emergency preparedness. The presentation will conclude with lessons learned and recommendations for future research.
Perception Versus Reality - Physical Security at K-12 Schools in Arizona, Thomas Foley
In 2015 the Sandy Hook Commission Report recommended schools use an emergency response time approach to security design, which involves delaying an attacker long enough for police to arrive. Unfortunately, there is no information available to schools about how long certain physical security measures will delay an attacker. A research team at Embry-Riddle Aeronautical University is currently conducting research designed to help schools adopt an emergency response time based approach to physical security design.
This presentation will give an overview of this research what the research team has learned during this on-going project.
Securing Schools? School Violence and Engagement with Security Measures in One Urban School District, Matthew Cuellar
This presentation examines the relationship between school security and school violence through two competing theoretical lenses: (a) opportunity theories of crime that suggest higher engagement with security should predict less school violence, and (b) a school criminalization perspective that suggests greater engagement with security should be unrelated to or even increase school violence. Findings highlight various associations between engagement with school security and non-serious violent crime and weapons-related crime. Further, it is suggested that this relationship is different for Hispanic and African-American students. Implications for practice, education, and research will be discussed.
Suyapa Silvia
Suyapa Silvia, PhD, is Program Director of Evaluation & the Study of Educational Equity at RTI International. Dr. Silvia has 30 years of experience conducting program evaluations and policy analysis studies with schools and districts. She has extensive expertise in school safety and the prevention of youth violence, and has led large-scale, national evaluations of schoolwide violence prevention programs and initiatives, including a randomized controlled study of violence prevention programs in schools for the Institute of Education Sciences, US Department of Education. Dr. Silvia was Principal Investigator for the School Emergency Preparedness Study (SEPS), funded under NIJ's Comprehensive School Safety Initiative, Award 2016-CK-BX-0016.
$i++ ?>
Joshua Hendrix
Dr. Joshua Hendrix is a research scientist at RTI International in the Center for Community Safety and Crime Prevention. He specializes in school safety, violence prevention, victimization, and policing. His recent research has been featured in Preventing School Failure, Journal of Forensic Sciences, and Journal of School Violence.
$i++ ?>
Thomas Foley
Mr. Foley is an associate professor and chair of the Global Security and Intelligence Studies program in the College of Security and Intelligence at Embry-Riddle Aeronautical University in Prescott, AZ. He is board certified in both security management and physical security design. Professor Foley's research interests include mass-shooting events, active-shooter protocols, and physical security strategies to prevent or mitigate the threat of active shooters in businesses, public venues, government buildings, and schools with a particular focus on preschools and elementary school.
He holds a Doctor of Jurisprudence from the Indiana University Maurer School of Law, and a Bachelor of Science in Business Management from University of Phoenix
$i++ ?>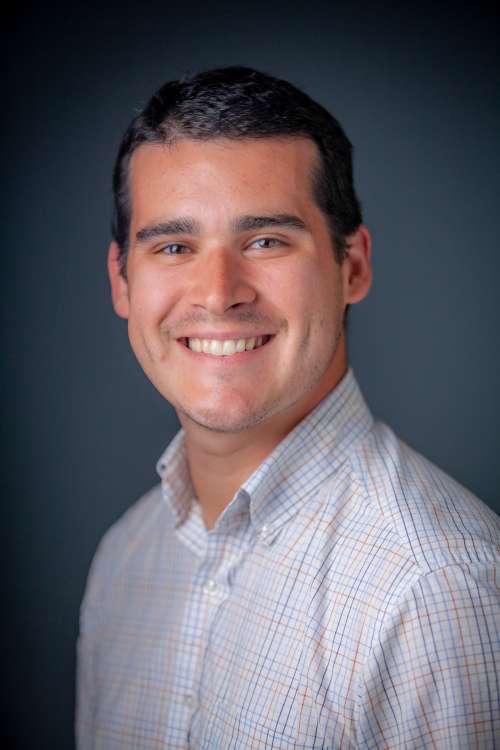 Matthew Cuellar
Dr. Matthew J. Cuellar is a tenure-track Assistant Professor in the Department of Social Work and Child Advocacy. He earned his PhD in Social Work from the University of Tennessee, Knoxville with a Minor in Statistics from the Haslam School of Business. He earned a Master in Social Work from The University of Alabama. Dr. Cuellar's current research focuses on school safety and barriers to academic achievement among adolescents, particularly those adolescents in urban and inner-city environments. Dr. Cuellar has extensive experience working with students in secondary and higher education and currently teaches research methods, children and justice, and school social work.
$i++ ?>
Michael Applegarth
$i++ ?>
Key:
Complete
Next
Failed
Available
Locked
PHYSICAL SAFETY AND PREPAREDNESS
02/17/2021 at 3:45 PM (EST) | 90 minutes
02/17/2021 at 3:45 PM (EST) | 90 minutes