SCHOOL SAFETY CONSIDERATIONS FOR DISTINCT STUDENT POPULATIONS
School Climate, Safety, and Inequality: Highlighting the Significance of Context and Place, Melissa Ripepi, Nicholas Read, Amy Ernstes, Patricia Campie, and Anthony Peguero
School climate and safety are paramount for educational progress and success, pro-social behavior, and healthy adolescent development. But, there are historic and persistent disparities and inequities in regards to schools and place. As demonstrated in extant research, there are significant distinctions across urban, suburban, and rural communities in regards to school climate and safety. However, there is limited understanding how schools are embedded in a community health context. We will incorporate and integrate a Social Determinants of Health perspective to guide our investigation of the linkages between school climate, safety, and place. This study draws from three distinct California school districts in order to address two broad research questions about the relationship between school safety, climate, and context. First, are there school climate and safety disparities between urban, suburban, and rural school districts? Second, are there distinctions in regards to public health contexts of students who attend urban, suburban, and rural school districts?
Different Disciplinarians in Schools: The Impact of SROs and Principals on School Safety and Student Outcomes, Lucy Sorenson and Shawn Bushway
The "defund the police" movement has included calls to remove school resource officers (SROs) from schools, due to concerns of heightened student contact with the criminal justice system. Without SROs, school principals and staff play an even larger role in maintaining a safe school climate. Our research uses linked education and criminal justice data from North Carolina to study the impact of both principals and SROs on student outcomes. We find that SROs decrease serious violence, but also increase the use of out-of-school suspensions. We also find that that principals with high(er) proclivity to suspend students increase juvenile justice complaints and reduce high school graduation. In both studies, we observe disparate impacts by race.
An Evaluation of a Comprehensive Approach to Reducing Disparities in School Discipline, Anna Yaros and Cheryl Roberts
From 2018-2021, RTI International is partnering with Charlotte-Mecklenburg Schools in North Carolina to implement and evaluate a comprehensive initiative to reduce discipline disparities between African American males and other groups. This initiative includes Positive Behavioral Intervention and Supports (PBIS), restorative practices, and culturally responsive practices. Our presentation will provide an overview of the project, study design, and implementation findings from the first two years. This randomized controlled trial with 7 treatment and 9 control schools assesses outcomes, implementation, and cost-benefit. Implementation evaluation questions include fidelity, integration of interventions, facilitators, challenges, and teacher self-efficacy in implementing the interventions. A major lesson learned involved how researchers worked with the district by asking questions and creating a feedback loop. Systems-level findings related to the approach to the roll-out of three interventions, the importance of starting with PBIS, and identifying common practices to communicate to stakeholders. Challenges to actual implementation prior to the pandemic included competing initiatives and leadership priorities, perceived staff burden; communication; a typical high school strategic focus on academics rather social and emotional learning; school size; and time. Coaching practices interrupted these barriers, as did sharing data, training sequencing, and having champions, clear roles, and support structures.
Immigration and School Threat?: Exploring the Significance of the Border, Trey Marchbanks
Although the "myth" about the immigration and crime link is one of immigrant propensity for criminality in the United States, contradictory evidence suggests that immigrants, including youth, are less likely to be deviant. Little is known, however, about the relationship between immigration, schools, and punishment within a school, especially schools on the border. This study contributes to school violence research by investigating distinctions between school discipline and juvenile justice referral rates, as well as the role of immigration, in schools near the Texas-Mexico border in comparison to other Texas schools. We explore the relationship between immigration and school violence by probing variation in school punishment and juvenile justice referral across space. First, how much variability exists in school discipline and juvenile justice referral rates near the border in comparison to other schools?; Second, how much variability exists when statistically controlling for known factors associated with school discipline and juvenile justice referral rates in schools near the border in comparison to other schools?; Third, does the proportion of children of immigrants within a school moderate school discipline and juvenile justice referral rates in schools near the Texas-Mexico border in comparison to other Texas schools? Theoretical and implications are discussed.
Patricia Campie
Dr. Campie has more than 24 years of experience leading research and evaluation studies domestically and abroad. In the U.S., Dr. Campie has been technical lead on Data Driven Justice and Pay for Success Initiatives, to leverage private and performance based contracting resources to support public safety strategies. Since 2013, she has co-led a series of studies on the Safe and Successful Youth Initiative, a statewide intervention targeting violent gun and gang-involved persons in Massachusetts. Dr. Campie is also Co-P.I. on a 5-year longitudinal study to study the root causes of school and community violence in California. She serves as a Senior Adviser on the National Reentry Research Center and is a core member of USAID
$i++ ?>
Lucy Sorenson
Lucy Sorensen is an Assistant Professor in the Rockefeller College of Public Affairs and Policy at University at Albany, SUNY. She received a PhD in Public Policy and MA in Economics from Duke University, and a BA from Yale University. Sorensen's research explores issues broadly related to education policy, human development, and social inequality. She is particularly interested in the ways in which public school systems interact with the criminal justice system to shape long-term individual trajectories. Her doctoral thesis, "Can a Broader Education Narrow the Gap? Evidence on Non-Academic Features of Schooling," won the 2016 NASPAA award for the best dissertation in the field of public affairs.
$i++ ?>
Shawn Bushway
Shawn Bushway (he/his/him) is a Senior Policy Research at the RAND Corporation. He has a dual degree in public policy and economics from Carnegie Mellon University. He has done quantitative research primarily in three distinct areas: the causal relationship between work and crime, the use of discretion by actors in the criminal justice system, and the process by which people desist from crime. Occasionally, the areas intersect, such as his collection of studies on recidivism over time. This body of work was instigated by legal questions surrounding the appropriate role of criminal history records, particularly old criminal history records, in employment decisions. On the basis of research, Shawn has testified in front of the U.S. Equal Employment Opportunity Commission, worked with advocacy groups for individuals with criminal history records, and consulted with employers seeking to modify their background check processes. Shawn is Fellow of the American Society of Criminology and a member of the National Academy of Science's Committee on Law and Justice. He is currently on leave from his position as a Professor of Public Administration and Policy at the Rockefeller College of Public Affairs and Policy in the University at Albany (SUNY).
$i++ ?>
Anna Yaros
Anna Yaros is a research clinical psychologist with extensive professional experience in prevention and intervention research among children and adolescents, especially in schools. She is the Program Director of the Mental Health, Risk, and Resilience Research program at RTI International. Dr. Yaros has led RCTs and evaluation projects focusing on mental health services in schools, school safety and discipline, community violence prevention, and evaluation of mental health services. Her substantive interests include risk and protective factors for a variety of risk behaviors, including aggression, violence, delinquency, and substance use; measurement issues in youth risk behavior research; and evaluation of school- and community-based preventive programming, on large and small scales.
$i++ ?>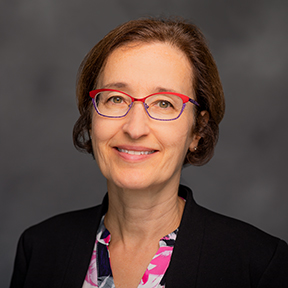 Cheryl Roberts
Cheryl Roberts, Ph.D. is a research sociologist at RTI International. She currently leads several evaluations of school-based social and emotional learning (SEL) and violence and substance abuse prevention interventions. Her research focuses on positive youth development, SEL, and reducing disparities in disciplinary and developmental outcomes.
$i++ ?>
Miner P. "Trey" Marchbanks
M.P. "Trey" Marchbanks III, PhD is a Research Scientist at the Public Policy Research Institute (PPRI). He currently teaches Policy Analysis, Program Evaluation and Statistics at the George H.W. Bush School of Government and Public Service at Texas A&M University. Dr. Marchbanks's expertise is in the use of advanced statistical methodologies to answer public policy questions—specifically focusing upon the intersection of education and juvenile justice. In particular, he specializes in merging, managing, and analyzing large, longitudinal databases.

His work has been presented before the United Nations and appeared in multiple journals. His analyses of the intersection of school discipline and juvenile justice have also been highlighted in the New York Times and Washington Post and featured on NPR and CNN and called a "landmark effort" by Attorney General Holder and "a groundbreaking longitudinal study" by Secretary of Education Arne Duncan
$i++ ?>
Barbara Tatem Kelley
$i++ ?>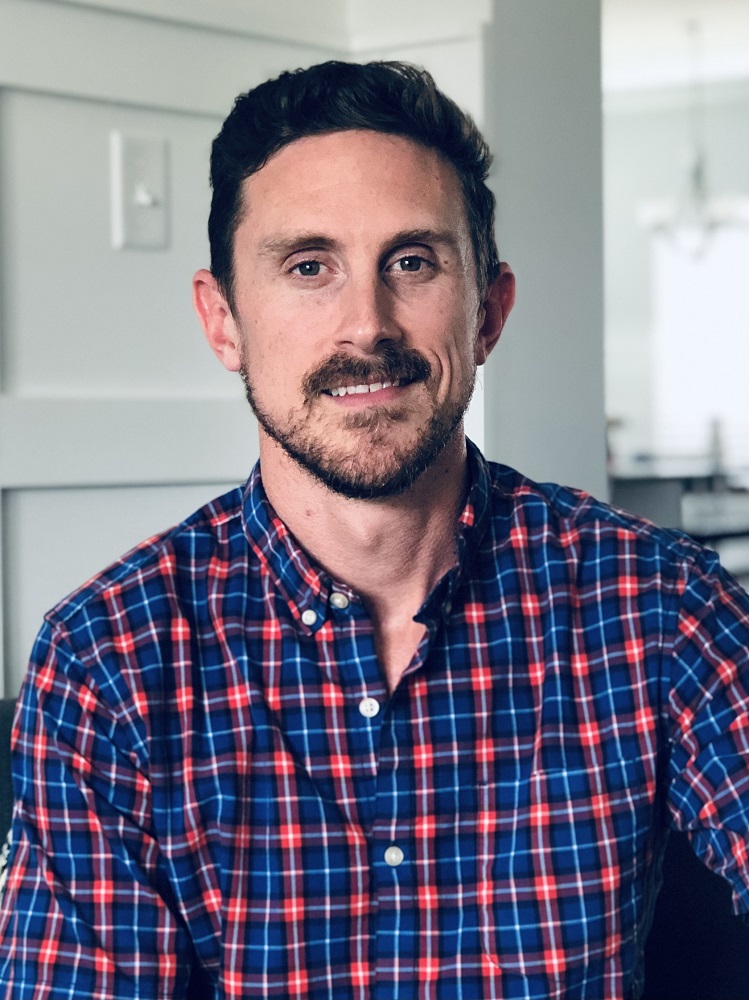 Nicholas Read
$i++ ?>
Melissa Ripepi
$i++ ?>
Key:
Complete
Next
Failed
Available
Locked
SCHOOL SAFETY CONSIDERATIONS FOR DISTINCT STUDENT POPULATIONS
02/18/2021 at 2:00 PM (EST) | 90 minutes
02/18/2021 at 2:00 PM (EST) | 90 minutes