Speakers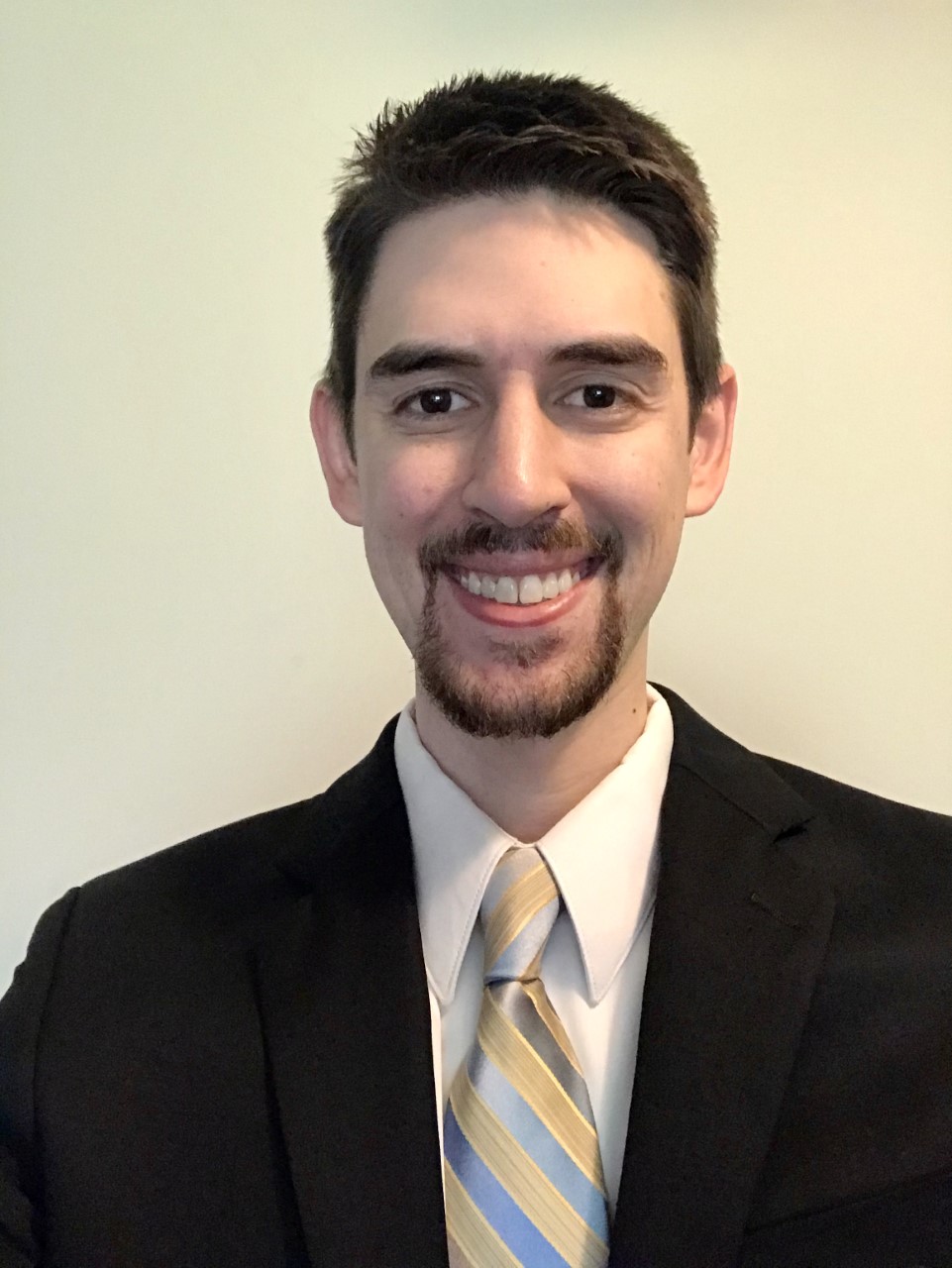 Dan Abad
Dan Abad is a doctoral candidate in the School of Criminal Justice at Michigan State University. His research interests include youth victimization, juvenile delinquency, school safety, and interpersonal relationships. Specifically, he focuses on examining the ways students cope with in-school victimization and how they manage relationships with peers. His work has been published in various peer-reviewed outlets including the Journal of Crime and Justice as well as Victims & Offenders.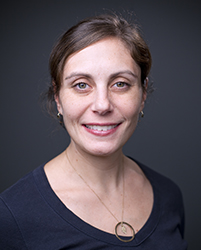 Juliette Berg
Juliette Berg, Ph.D. is a Senior Researcher at AIR. She focuses on how research, practice, and policy can help create the conditions and opportunities for children and youth to develop strong social, emotional, behavioral, and academic skills. Berg has extensive experience conducting applied child development research to inform practice and policy. She has been involved as project director or analyst in several large-scale randomized control trials of programs to improve the learning environments and social, emotional, behavioral, and academic outcomes of children and youth, including Montessori, City Year, Safe Public Spaces Program, the 4Rs program, Opportunity NYC, and the PATHS program. She also provides conceptual and technical guidance on the development of measures of social and emotional skills and learning environments. She has methodological expertise in research design, measure development, program evaluation, implementation science, and advanced quantitative methods. Berg holds a Ph.D. in Applied Developmental Psychology from New York University. She completed her post-doctoral work at University of Virginia.
Johanna Bertken
Johanna Bertken is the Student Assistance Coordinator for the Bozeman School District. In this role, she supervises the Student and Family Engagement- Trauma Informed (SAFE-TI) program, works on a variety of safety and prevention efforts, and assists in the implementation of social-emotional/behavioral initiatives within the district. Johanna is trained as a school psychologist and has held previous positions in schools as an educationally related mental health coordinator and as a behavioral consultant. Much of Johanna's work involves the application of trauma-informed practice, mental health research, and cognitive behavioral principles to real life problems confronted in the educational environment.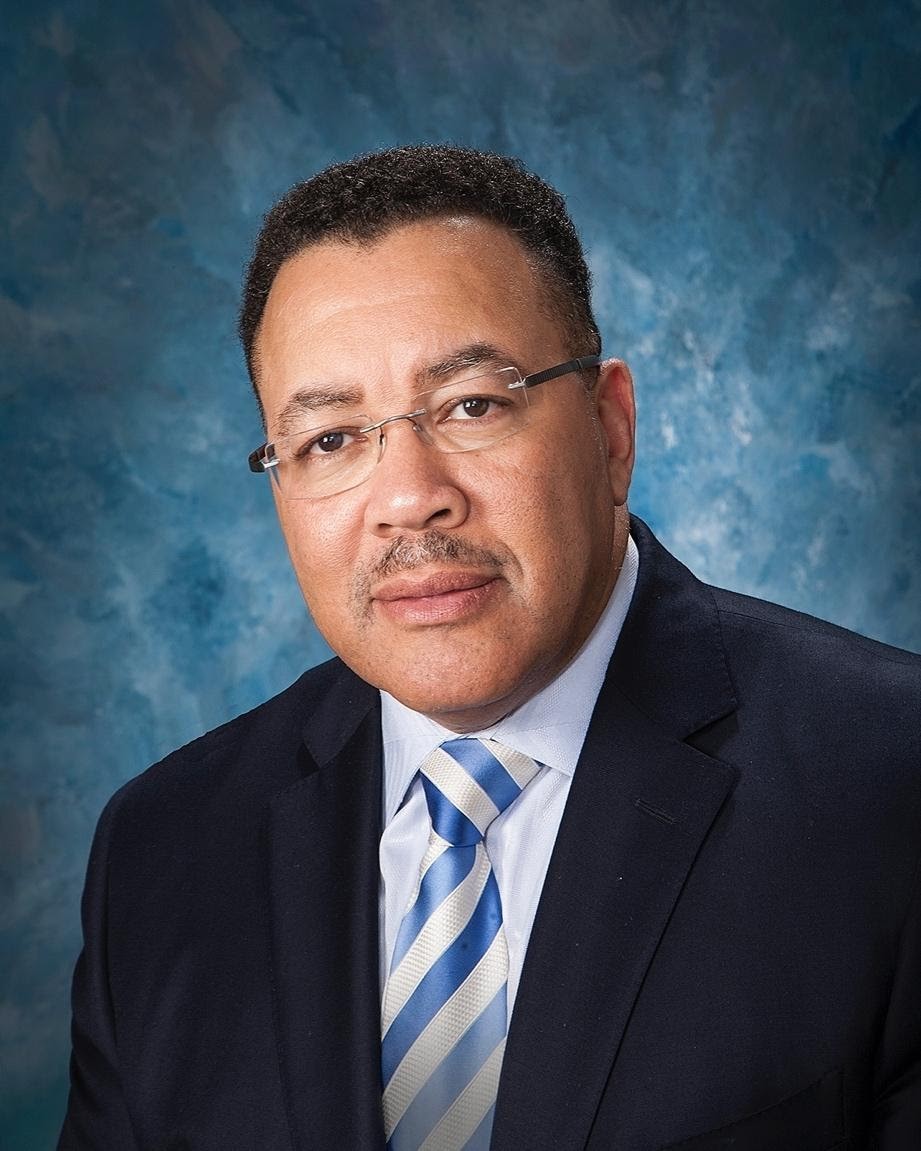 Kevin Bethel
Kevin J. Bethel, Chief of School Safety for the School District of Philadelphia, is a retired Deputy Police Commissioner for the Philadelphia Police Department, the 4th largest police department in the nation with over 6,600 sworn personnel. Prior to his retirement in January 2016, Kevin commanded Patrol Operation's for the entire city. This appointment included oversight of the 21 Patrol Districts, Neighborhood Services Unit, Philadelphia School District Police and Community Relations Unit. Upon his retirement from the Philadelphia Police Department, Kevin continued to pursue his passion of Juvenile Justice Reform through his work at Drexel University as a Senior Policy Advisor supported by the Stoneleigh Foundation. During this time, he worked to expand implementation of the successful Philadelphia Police School Diversion Program nationally.

The Stoneleigh Foundation continued to support Kevin in establishing the Law Enforcement Juvenile Justice Institute (LEJJI). Through LEJJI Kevin used his decades of experience and passion for advocacy in reforming the Juvenile Justice system to work with organizations, service providers and community members; to provide training on evidence-based solutions to protect and serve our nations youth's.

Throughout his career, Kevin has done extensive work in the Juvenile Justice Field; most notably his development of a School Diversion Program within the Philadelphia School System. The program diverts first time, low-level juvenile offenders by utilizing programs within the Department of Human Services. Since the inception of the program in 2014, school arrests have been reduced by 84 percent.

Kevin continues to serve on various committees and boards in the field of Juvenile Justice. He testified before the President's 21st Century Task Force, co-chaired by former Police Commissioner Charles Ramsey on the need for a conserted effort by law enforcement leaders to address the school-to-prison pipeline across the nation. He currently serves on the Pennsylvania Commission on Crime and Delinquency Disproportionate Minority Contact Subcommittee and is a former member of the National Academy of Sciences Committee on Law and Justice Committee.

He previously served as a faculty member for the International Association of Chiefs of Police Juvenile Justice Leadership Institute, and a regular lecturer, on school diversion and racial and ethnic disparities at Georgetown University. He is also a former member of the Philadelphia Juvenile Detention Alternative Initiative (JDAI), and currently a member of Pa Governor Wolf's Juvenile Justice Task Force.

In addition to his formal education, Kevin has benefited from extensive specialized law enforcement training such as the FBI Leadership and Specialized Training Course - Class 208, as well as the FBI National Executive Institute Session XXXIV at the Federal Bureau of Investigation (FBI) National Academy in Quantico, VA.

Kevin has received numerous accolades and awards throughout his 30+ year career, which includes his selection as the recipient of the Philadelphia Daily News 2008 Fencl Award. The Fencl Award is bestowed upon a police officer that brings a unique blend of courage, integrity and determination to the job.

Kevin Bethel holds a Master's Degree in Public Safety from St. Joseph's University and a Bachelor of Science Degree in Criminal Justice from Chestnut Hill College. He is also a member of the Chestnut Hill Libris Society, an honor given to graduates of the College who distinguish themselves in their personal and professional lives while exemplifying the College motto; Fides. Caritas. Scientia. - Faith. Charity. Knowledge.
Jill Bohnenkamp
Dr. Jill Haak Bohnenkamp is an Assistant Professor and core faculty at the national Center for School for School Mental Health within the Division of Child and Adolescent Psychiatry at the University of Maryland School of Medicine. Dr. Bohnenkamp has extensive experience in school mental health research, policy and clinical practice at the local, state and national levels. She works with individual school personnel, district, state and national leaders to advance high quality school mental health. Dr. Bohnenkamp builds on multiple years of direct clinical experience as a school mental health clinician in urban, suburban and rural school districts to inform her research and policy work. Her research focuses on behavioral, academic and school safety outcomes of school mental health service provision, mental health training for educators and pediatric primary care providers and ways to increase access to evidence-based mental health services for youth and families.
Jessika Bottiani
Dr. Jessika Bottiani's research focuses on structural racism as a cause and consequence of racial disparities in punitive school discipline practices and highlights the need to intervene at multiple levels within school systems. Dr. Bottiani develops and tests preventive interventions with a team of researchers and local collaborators at in Maryland and Virginia to help build teacher capacities in anti-racist, equity literate, and culturally responsive teaching through several school-level cluster randomized trials funded by NIH, IES, and NIJ. She serves on the School Psychology Review editorial board.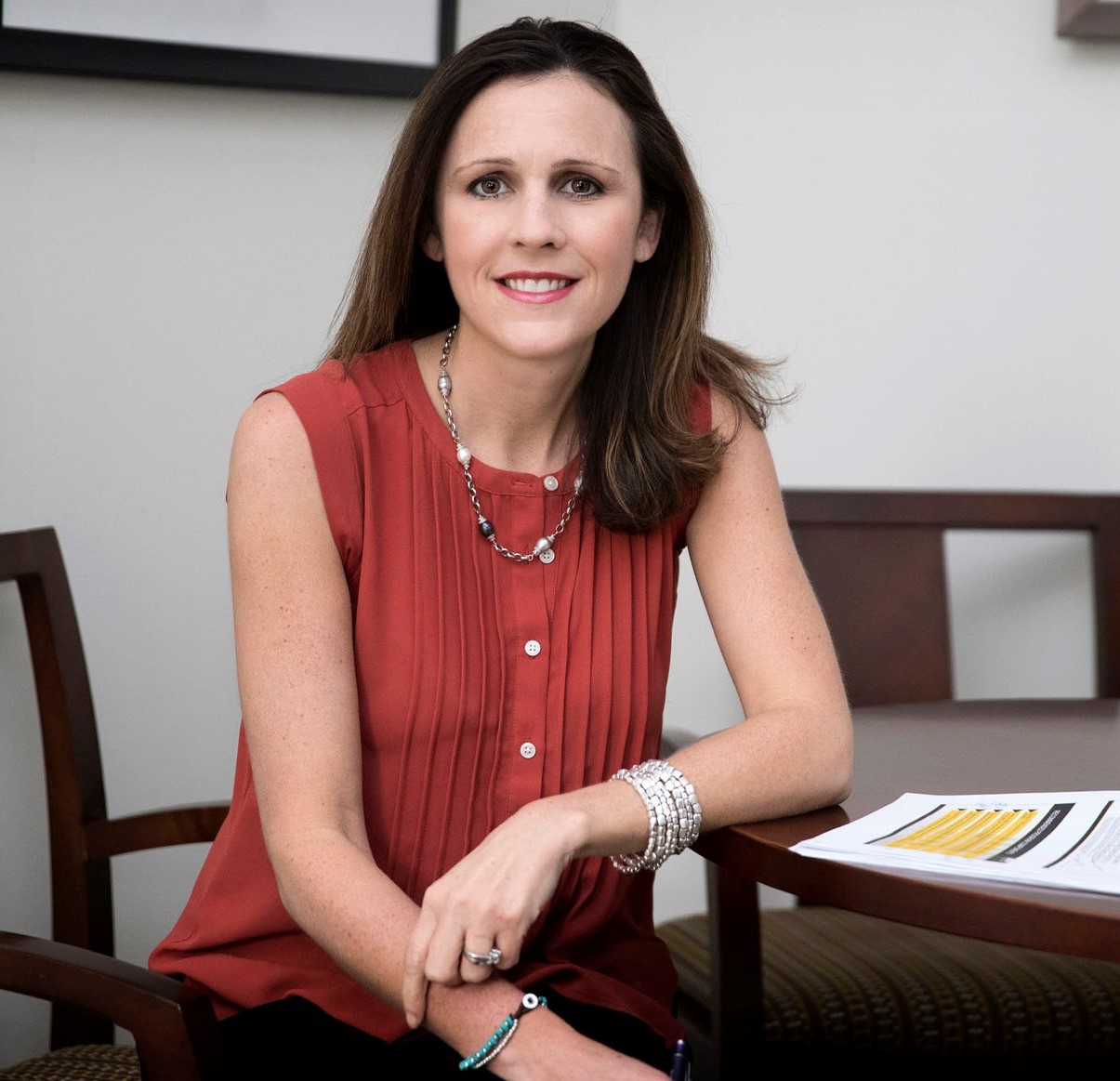 Catherine Bradshaw
Catherine Bradshaw is a distinguished University Professor and the Senior Associate Dean for Research & Faculty Development at the University of Virginia's School of Education & Human Development. She also Co-Directs the Johns Hopkins Center for the Prevention of Youth Violence, the Johns Hopkins Center for Prevention and Early Intervention, and the National Center for Rural School Mental Health. Her research focuses on the prevention of behavioral and mental health problems in children through school-based programs. She has led several federally funded randomized trials of school-based prevention programs, including Positive Behavioral Interventions and Supports (PBIS) and social-emotional learning curricula.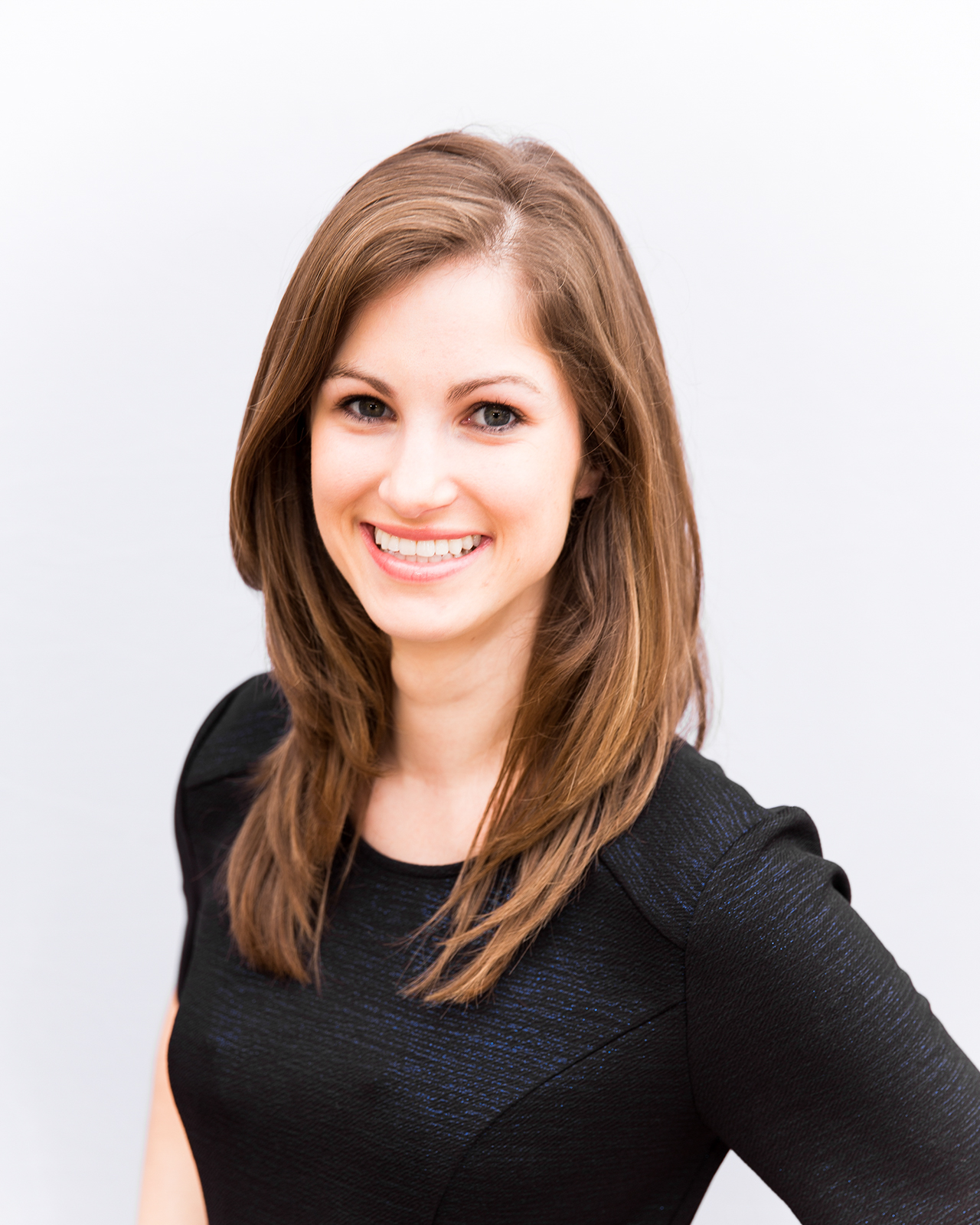 Sara Bryson
Sara L. Bryson received her Ph.D. from the Department of Criminal Justice at the University of Central Florida in May 2020. Her research focuses on the juvenile justice system, juvenile delinquency, bullying, and race/ethnicity. Her most recent research has been accepted for publication in Youth Violence and Juvenile Justice, Journal of Interpersonal Violence, and School Psychology Review. Sara has served as a research assistant on two grants funded by the National Institute of Justice (NIJ) and Substance Abuse and Mental Health Service Administration (SAMHSA), including program evaluation and a focus on school safety and mental health.
Shawn Bushway
Shawn Bushway (he/his/him) is a Senior Policy Research at the RAND Corporation. He has a dual degree in public policy and economics from Carnegie Mellon University. He has done quantitative research primarily in three distinct areas: the causal relationship between work and crime, the use of discretion by actors in the criminal justice system, and the process by which people desist from crime. Occasionally, the areas intersect, such as his collection of studies on recidivism over time. This body of work was instigated by legal questions surrounding the appropriate role of criminal history records, particularly old criminal history records, in employment decisions. On the basis of research, Shawn has testified in front of the U.S. Equal Employment Opportunity Commission, worked with advocacy groups for individuals with criminal history records, and consulted with employers seeking to modify their background check processes. Shawn is Fellow of the American Society of Criminology and a member of the National Academy of Science's Committee on Law and Justice. He is currently on leave from his position as a Professor of Public Administration and Policy at the Rockefeller College of Public Affairs and Policy in the University at Albany (SUNY).
Patricia Campie
Dr. Campie has more than 24 years of experience leading research and evaluation studies domestically and abroad. In the U.S., Dr. Campie has been technical lead on Data Driven Justice and Pay for Success Initiatives, to leverage private and performance based contracting resources to support public safety strategies. Since 2013, she has co-led a series of studies on the Safe and Successful Youth Initiative, a statewide intervention targeting violent gun and gang-involved persons in Massachusetts. Dr. Campie is also Co-P.I. on a 5-year longitudinal study to study the root causes of school and community violence in California. She serves as a Senior Adviser on the National Reentry Research Center and is a core member of USAID's Armed Conflict and Violence Prevention Research Advisory Group, conducting research throughout Latin America and the Caribbean.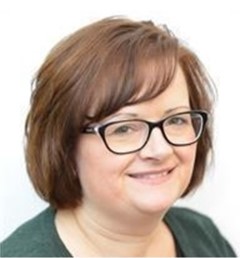 Mary Carlton
Mary Poulin Carlton, Ph.D. is a Social Science Research Analyst at the National Institute of Justice (NIJ), the research, development, and evaluation agency of the U.S. Department of Justice. At NIJ, Mary works on multiple research portfolios including those pertaining to school safety, gangs, violent crime, and white collar crime. Prior to NIJ, Mary held positions at the Office of Research and Evaluation at the Court Services and Offender Supervision Agency in Washington, DC and the Justice Research and Statistics Association in Washington, DC. In 2005, she received her doctorate in criminal justice from Temple University.
Kristina Childs
Kristina Childs is an Associate Professor in the Department of Criminal Justice at the University of Central Florida (UCF). Her research focuses on juvenile risk and need assessment, prevention/intervention strategies for at-risk youth, and preparing frontline professionals to adequately identify and respond to youth mental health needs. Dr. Childs' research has been funded by the National Institute of Justice, Substance Abuse and Mental Health Services Administration, Bureau of Justice Assistance, and the John D. and Catherine T. MacArthur Foundation. Her work has recently been published in Youth Violence & Juvenile Justice, Journal of Community Mental Health, School Mental Health, and Criminal Justice and Behavior.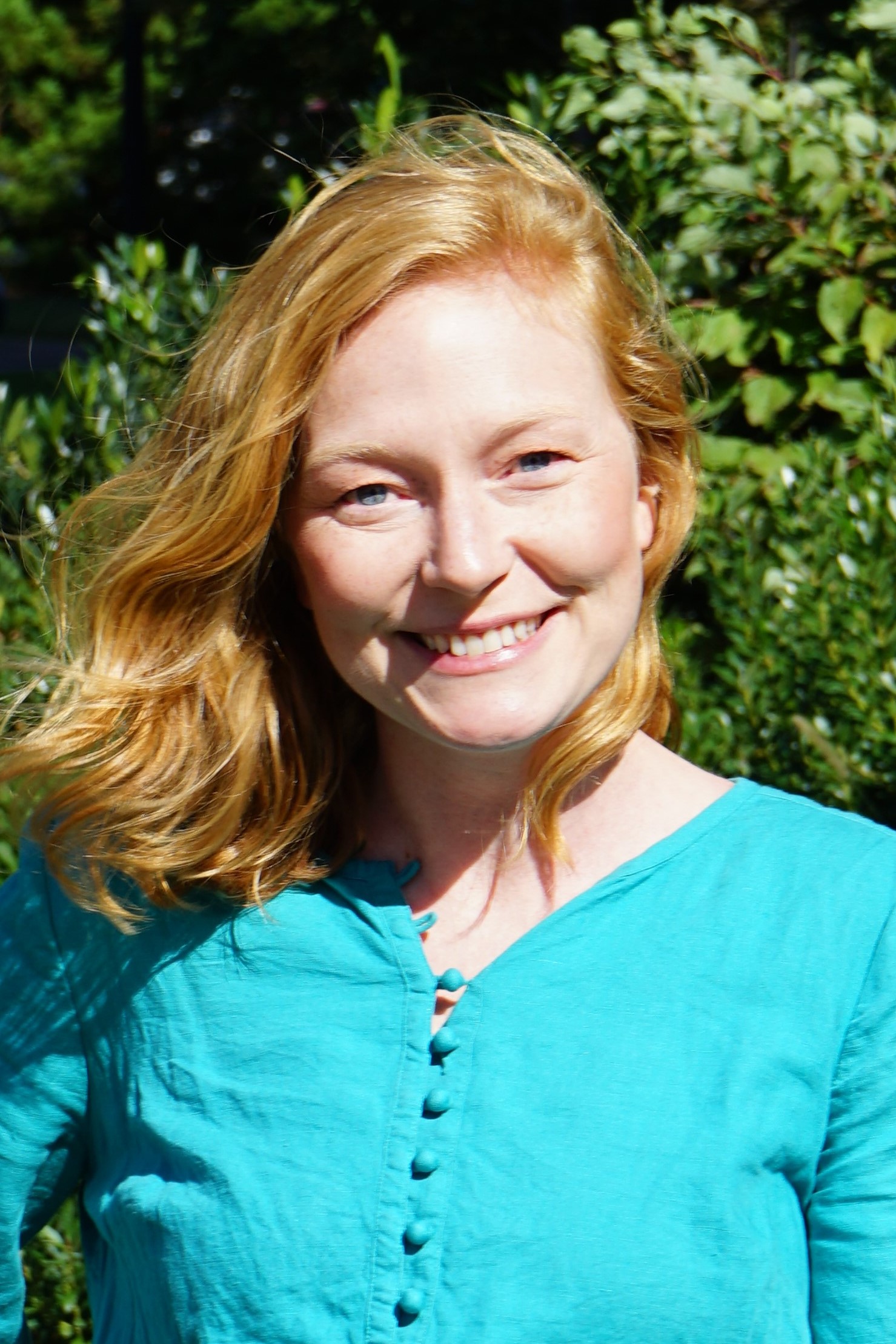 Caroline Christopher
Caroline Christopher is a Research Assistant Professor in the Department of Human and Organizational Development at Vanderbilt University. Dr. Christopher's work focuses on investigating the efficacy of educational and social programs designed to improve outcomes for at risk youth. She is currently the principal investigator on three projects and is involved in a research practice partnership with the Tennessee Department of Education designed to improve early education opportunities for low-income children. In addition, Dr. Christopher works with an interdisciplinary team of researchers, engineers, and educators developing a progressive web application (PWA) that promotes positive classroom climate and engaging, high-quality instruction.
Dewey Cornell
Dewey G. Cornell, Ph. D. holds the Virgil Ward Chair as Professor of Education in the School of Education and Human Development at the University of Virginia. As a forensic clinical psychologist, Dr. Cornell has worked for more than 30 years with juvenile and adult violent offenders and consulted on school violence prevention efforts. He has authored more than 200 publications in psychology and education, including studies of bullying, school climate and safety, and threat assessment. He is the principal developer of the Comprehensive School Threat Assessment Guidelines and is currently conducting research on statewide implementation of threat assessment in Florida public schools.
Karen Crews
Dr. Karen Crews has served as a school leader for over 20 years. She is currently the Director of Student Well-Being and Achievement for Montgomery County Public Schools. She has worked in public school education as a school counselor, school-based administrator and central office leader. Dr. Crews has designed and implemented numerous professional development programs focused on student achievement, college and career readiness, school leadership and use of data. She has experience presenting at local, state and national conferences in the field of education an administration. She also serves as an adjunct professor at Johns Hopkins University, School of Education and worked at the Education Trust's National Center for Transforming School Counseling for several years.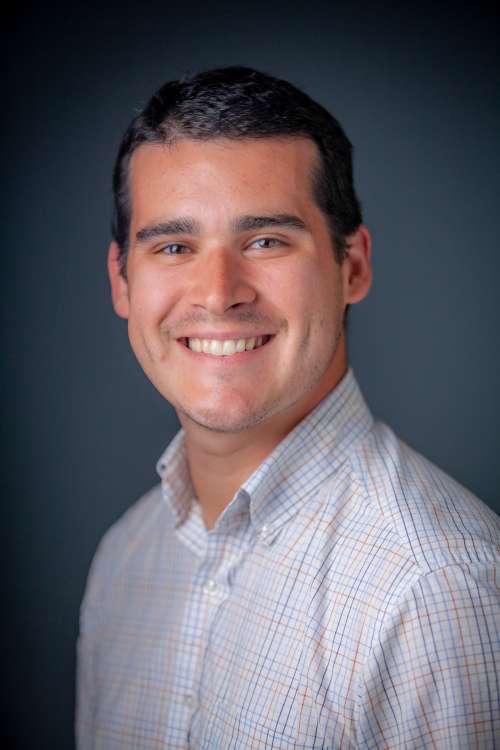 Matthew Cuellar
Dr. Matthew J. Cuellar is a tenure-track Assistant Professor in the Department of Social Work and Child Advocacy. He earned his PhD in Social Work from the University of Tennessee, Knoxville with a Minor in Statistics from the Haslam School of Business. He earned a Master in Social Work from The University of Alabama. Dr. Cuellar's current research focuses on school safety and barriers to academic achievement among adolescents, particularly those adolescents in urban and inner-city environments. Dr. Cuellar has extensive experience working with students in secondary and higher education and currently teaches research methods, children and justice, and school social work.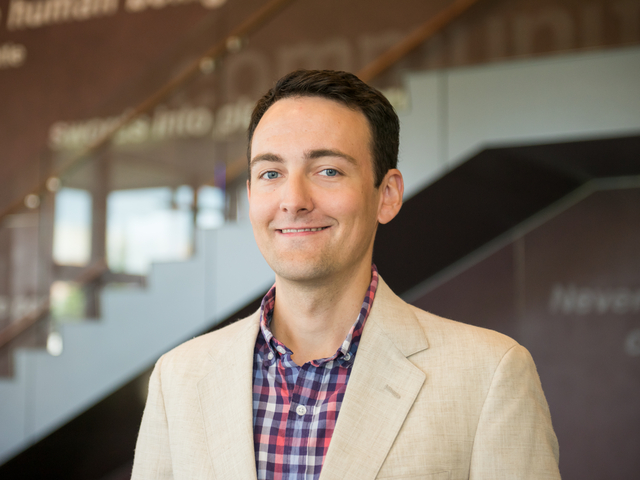 F. Chris Curran
F. Chris Curran, PhD, is an Associate Professor of Educational Leadership and Policy as well as Director of the Education Policy Research Center at the University of Florida. His research seeks to enhance equity in education by applying public policy perspectives to the study of school discipline, safety, and early childhood education. His research has appeared in outlets including Educational Researcher, Educational Evaluation and Policy Analysis, and Social Problems. His public scholarship regularly appears in outlets including NPR and The Conversation. Prior to graduate school, Dr. Curran was a middle school science teacher. More on his work can be found at www.fchriscurran.com
Elizabeth Davis
Elizabeth Davis is a Statistician in the Law Enforcement Statistics Unit at the Bureau of Justice Statistics. She works on a variety of projects, including the Survey of Law Enforcement Personnel in Schools, the Survey of Campus Law Enforcement Agencies, the Police-Public Contact Survey, and the Law Enforcement Management and Administrative Statistics survey. She has a Bachelor's in Criminology and International Studies from The Ohio State University and a Master's in Criminal Justice from the University of Cincinnati.
Lauren Decker-Woodrow
Dr. Lauren Decker-Woodrow, a senior study director at Westat, has more than 10 years of experience leading evaluation studies, including RCTs and rigorous QEDs, and evaluations that are responsive to the needs of stakeholders and policymakers. She recently served as PI on a NIJ funded RCT of a truancy intervention within Communities in Schools. Dr. Decker-Woodrow is currently serving as co-PI on an IES Goal 3 trial of an interactive touch-based mathematics application designed to increase conceptual understanding of algebraic ideas. She has played key roles on two RCTs through the Regional Educational Laboratory program, and served as PI for other QEDs of dropout prevention, STEM, and early childhood education programs. Within several of these evaluations, Dr. Decker-Woodrow has also led implementation fidelity, cost analysis, and benefit-cost studies.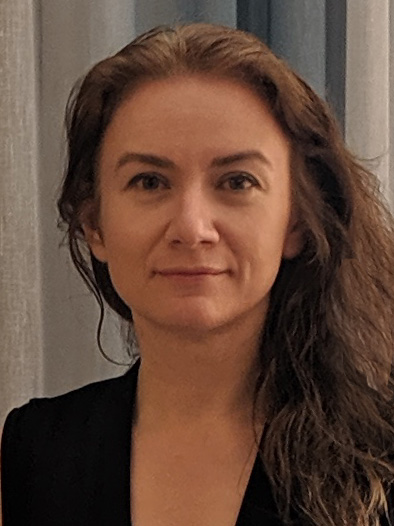 Julia Dmitrieva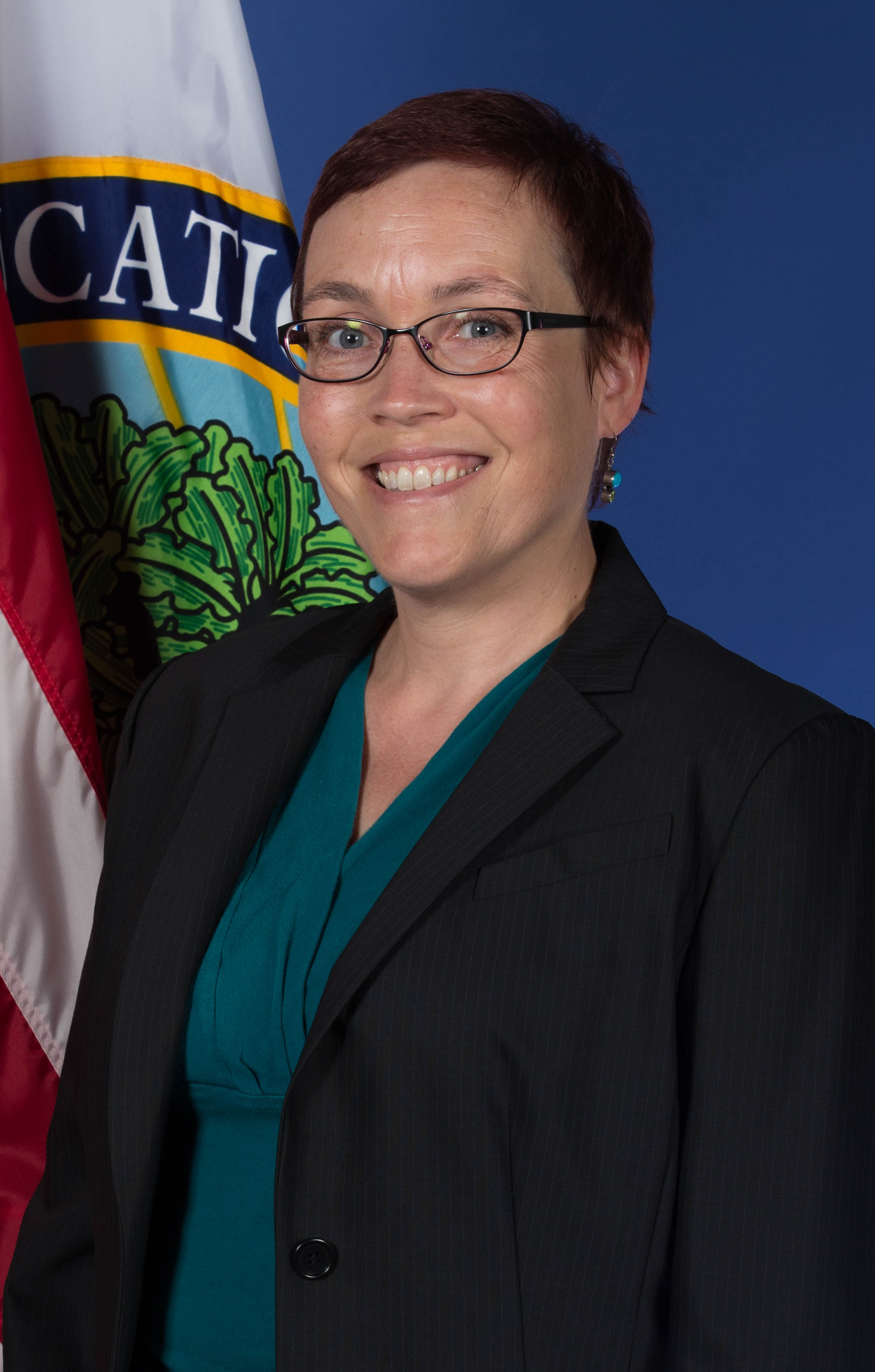 Emily Doolittle
Emily Doolittle is the NCER Team Lead for Social Behavioral Research in the National Center for Education Research in the Institute of Education Sciences, the statistics, research, and evaluation arm of the U. S. Department of Education. Emily joined NCER in 2008 where she oversees a program of research on social and behavioral contexts that support teaching and learning. She received her Ph.D. in Developmental Psychology from the University of Chicago.
Allison Dymnicki
Dr. Allison B. Dymnicki is a Principal Researcher at the American Institutes for Research (AIR). Her research interests include understanding how schools and communities can facilitate positive youth development and prevent engagement in risky behaviors. She has conducted several multi-million dollar school and community-based research studies to evaluate initiatives designed to prevent youth violence and promote positive school climate. These studies attempt to bridge the gap between research and practice for practitioners, policy makers, and funding agencies by understanding factors like readiness to implement new interventions. She also helped to develop social-emotional learning, school climate, and readiness assessments, and led systematic reviews, expert panels, and consensus building approaches. Her works spans the in-school and out-of-school contexts, involving partners from local public health departments, state education departments, and national youth development organizations. Dr. Dymnicki has published articles on using comprehensive public health models to address youth violence, mental health, school safety, positive youth development, and adult well-being. She obtained her masters and doctorate in Community Psychology and Prevention Research from University of Illinois at Chicago.
John Engberg
John Engberg (he/his) is a senior economist at the RAND Corporation. Engberg's ongoing projects include a research study of the Wallace Foundation's Partnerships for Social and Emotional Learning Initiative and a randomized trial of public defenders at bail hearings. Engberg received his Ph.D. in economics from the University of Wisconsin-Madison.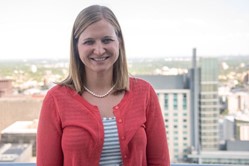 Emma Espel Villarreal
Emma Espel Villarreal, Ph.D., is a Senior Research Associate at RMC Research with expertise in designing and conducting innovative, rigorous, and theory-driven research and evaluation and a focus on developing a deeper understanding of the school-to-prison pipeline. Through a NIJ-funded CSSI project, she led work that used a longitudinal dataset to identify trends, risks, and protective factors related to the school-to-prison pipeline in Oregon. Prior to RMC, Dr. Espel examined gender differences in risk factors and mechanisms of offending among justice-involved adolescents. Dr. Espel completed her PhD and MA in Developmental Psychology at the University of Denver.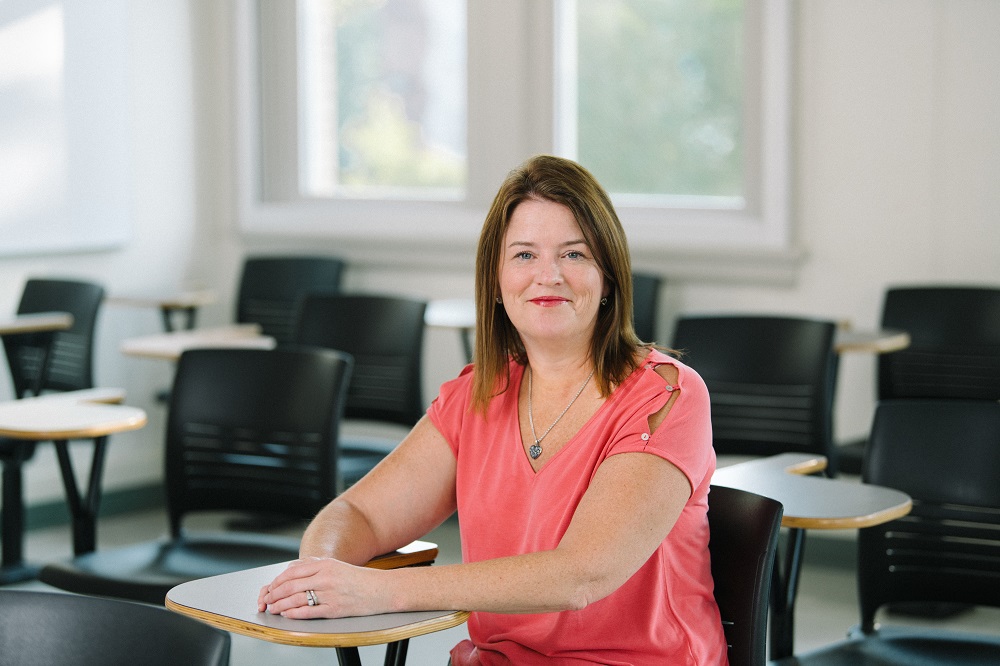 Dorothy Espelage
Dorothy L. Espelage, Ph.D., is William C. Friday Distinguished Professor of Education at the University of North Carolina. She is the recipient of the APA Lifetime Achievement Award in Prevention Science and the 2016 APA Award for Distinguished Contributions to Research in Public Policy, and is a Fellow of APS, APA, and AERA. She was recently elected to the National Academy of Education and awarded the SPR Prevention Science Award in 2020. She earned her Ph.D. in Counseling Psychology from Indiana University in 1997. Over the last 22 years, she has authored over 200 peer- reviewed articles, six edited books, and 70 chapters on bullying, homophobic teasing, sexual harassment, dating violence, and gang violence. Her research focuses on translating empirical findings into prevention and intervention programming and she has secured over 15 million dollars of external funding. She advises members of Congress and Senate on bully prevention legislation. She has conducted randomized clinical trials to evaluate K-12 social-emotional learning programs to reduce youth aggression, peer-led interventions to address sexual violence and suicidal behaviors, and virtual reality-based bully prevention programs. Findings of her research are guiding state, national, and international efforts to prevent youth violence and promote positive school climates.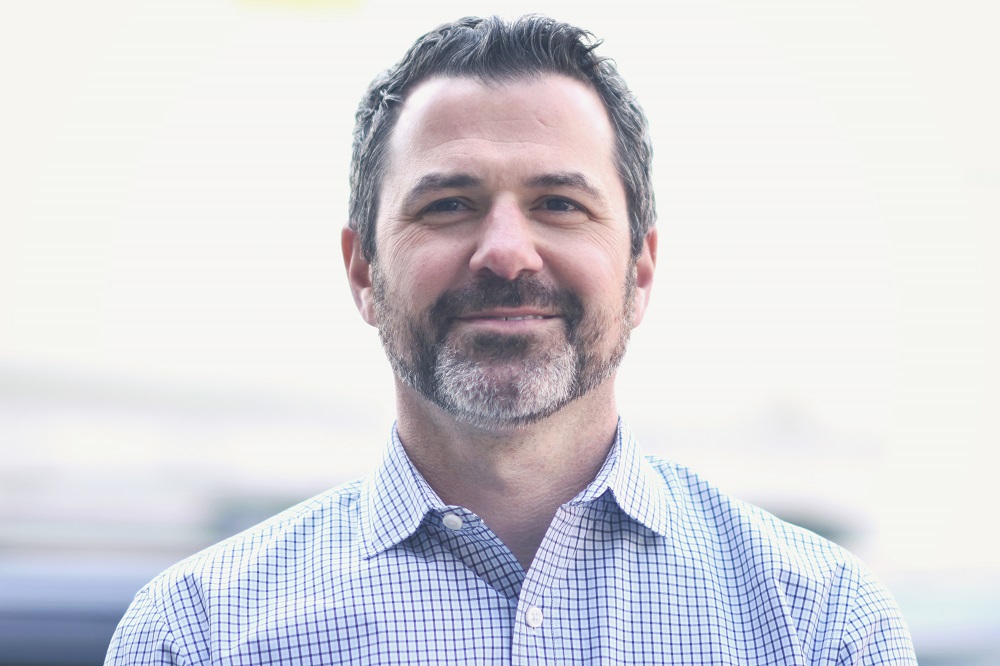 Ryan Fink
Ryan Fink, Ed.D., is a Senior Researcher at the Consortium for Policy Research in Education (CPRE) at the University of Pennsylvania. He is currently the Principal Investigator for a mixed-methods Comprehensive School Safety Initiative grant from the US Department of Justice focused on improving school climate and disciplinary outcomes in the School District of Philadelphia.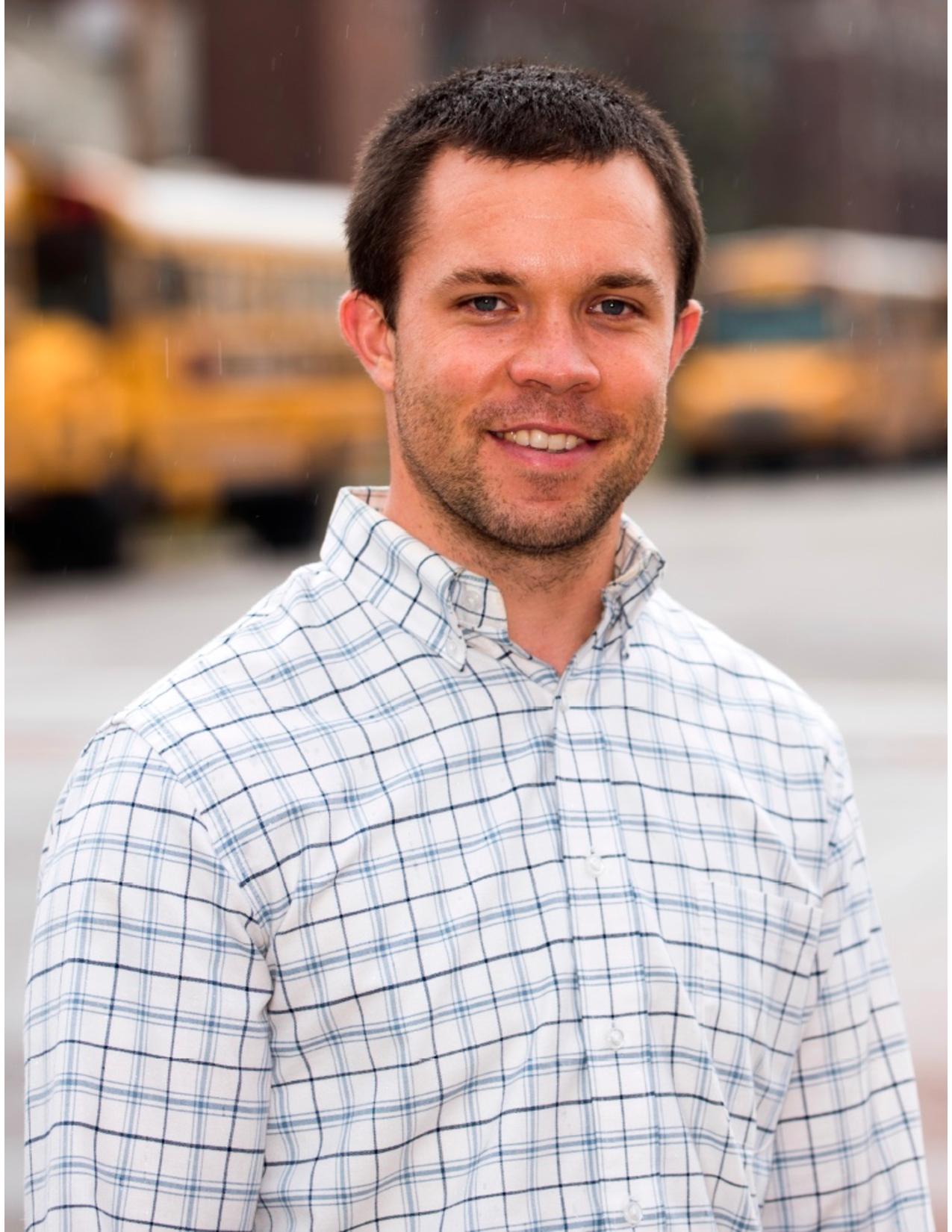 Ben Fisher
Dr. Ben Fisher is an Assistant Professor of Criminal Justice at the University of Louisville. His research focuses on school criminalization with particular attention to issues of equity related to school safety, security, and discipline. His research has been published in peer-reviewed journals across multiple disciplines including criminal justice, education, sociology, and human development. Dr. Fisher is currently working on the NIJ-funded study titled "Nashville Longitudinal Study of Youth Safety and Wellbeing.
Thomas Foley
Mr. Foley is an associate professor and chair of the Global Security and Intelligence Studies program in the College of Security and Intelligence at Embry-Riddle Aeronautical University in Prescott, AZ. He is board certified in both security management and physical security design. Professor Foley's research interests include mass-shooting events, active-shooter protocols, and physical security strategies to prevent or mitigate the threat of active shooters in businesses, public venues, government buildings, and schools with a particular focus on preschools and elementary school.

He holds a Doctor of Jurisprudence from the Indiana University Maurer School of Law, and a Bachelor of Science in Business Management from University of Phoenix
Nadine Frederique
Nadine P. Frederique, Ph.D. is a Senior Social Science Analyst in the Research and Evaluation Division of NIJ. I manage NIJ's Comprehensive School Safety Initiative (CSSI) to improve the safety of our nation's schools. This work is conducted through partnerships with educators, researchers, and stakeholders from disciplines such as law enforcement, behavioral and mental health professionals. I work on NIJ's translational criminology portfolio to assess opportunities and barriers to the transfer of knowledge from researchers to practitioners and policy makers. I also oversee research on hate crimes, domestic radicalization, desistance from crime, human trafficking, immigration and crime, and female genital mutilation or cutting.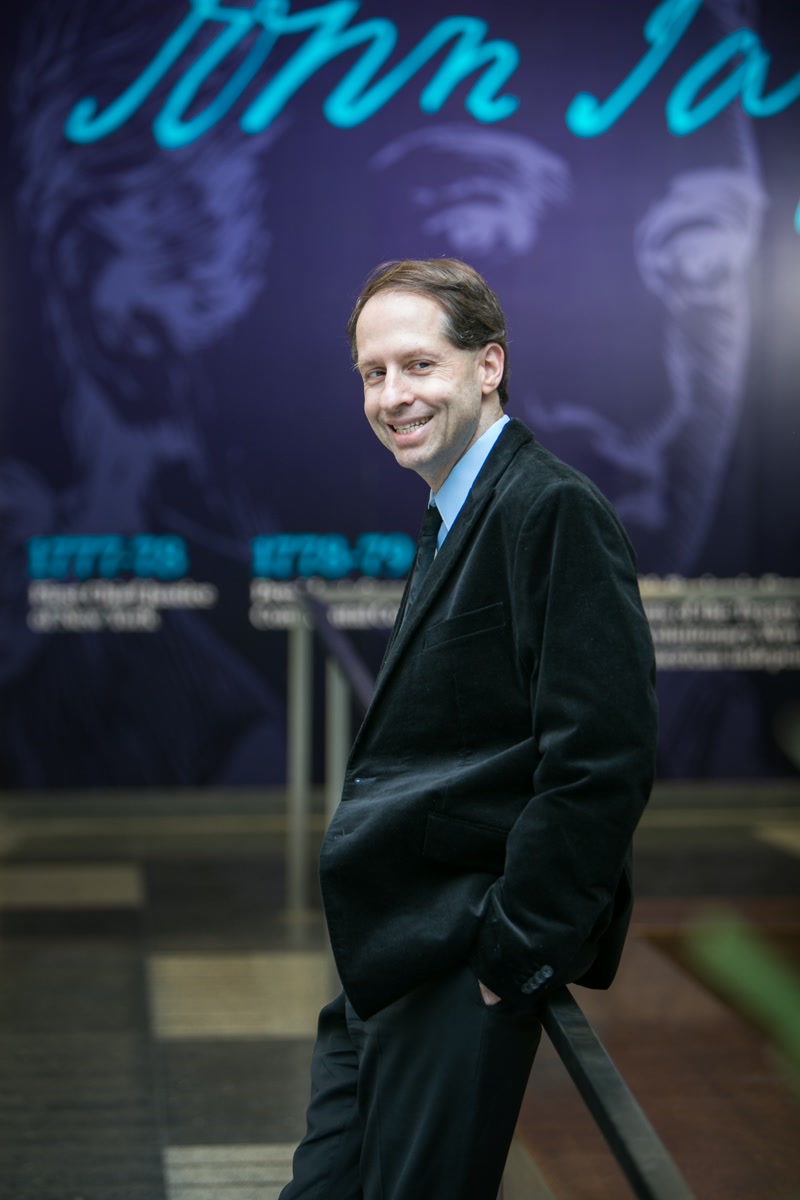 Joshua Freilich
Joshua D. Freilich is a professor in the Criminal Justice Department and the Criminal Justice PhD program at John Jay College, CUNY. He is a creator and co-director of three open source database studies: U.S. Extremist Crime Database (ECDB), The American School Shooting Study (TASSS), and the U.S. Extremist Cyber Crime Database (ECCD). Freilich's research has been funded by DHS and NIJ and focuses on the causes of and responses to terrorism, school shootings, cyber-terrorism, and bias crimes; open source research methods; and criminology theory, especially situational crime prevention.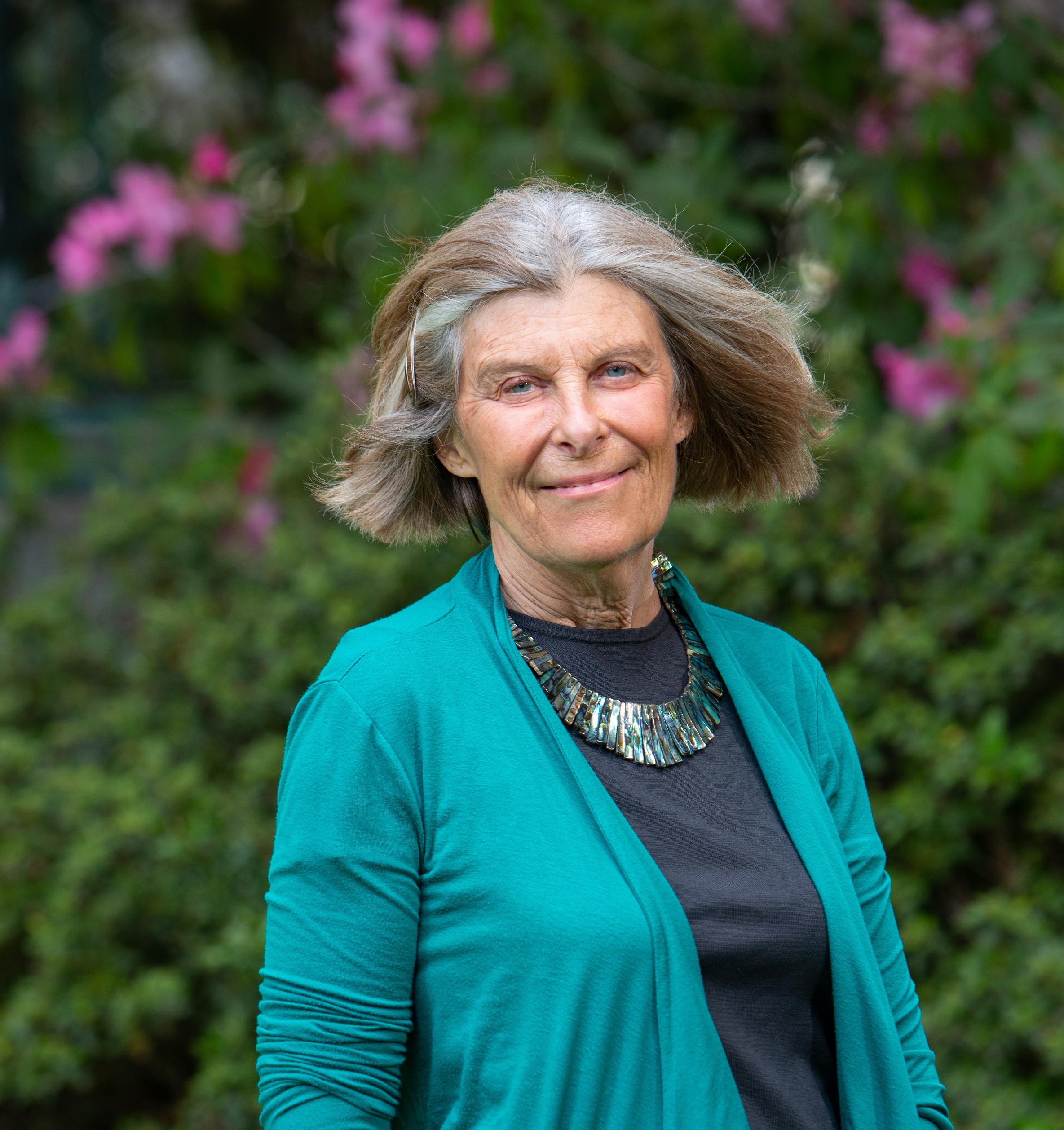 Karin Frey
Trevor Fronius
Trevor Fronius, Ph.D., is a Senior Researcher with the WestEd's Justice & Prevention Research Center. Dr. Fronius' work involves conducting research and evaluation of varied scale and methodology within school safety, climate, and mental health; comprehensive urban violence prevention; juvenile justice and diversion; other public health efforts. His school safety related research includes school-based law enforcement, threat assessment, multi-sector truancy prevention, bullying, and school-based mental health consultation. This work includes multiple grants funded through NIJ's Comprehensive School Safety Initiative. Outside of school safety, Dr. Fronius' research is focused on community-based violence prevention, including the interplay between various forms of social capital and community violence outcomes.
Paula Fynboh
Paula Fynboh is the Vice President of Program Delivery & Sustainability with Sandy Hook Promise, ensuring that violence prevention programs are delivered and sustained across the country.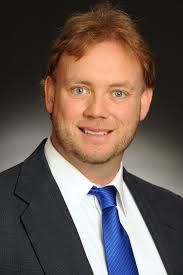 Richard Gilman
Rich Gilman is a licensed clinician psychologist who is the research PI for NIJ grant NIJ-2016-9304 (Identifying and Embedding Brokers into a Multi-tiered System of Services to Reduce the Bystander Effect Leading to the Reduction of School Violence). He is a Fellow of the American Psychological Association and is formally recognized for his work in social network analysis and risk/resiliency factors in youth. Dr. Gilman earned his Ph.D. at the University of South Carolina and his MBA at University of Oxford. He is the author of over 100 peer-reviewed publications on resilience/risk.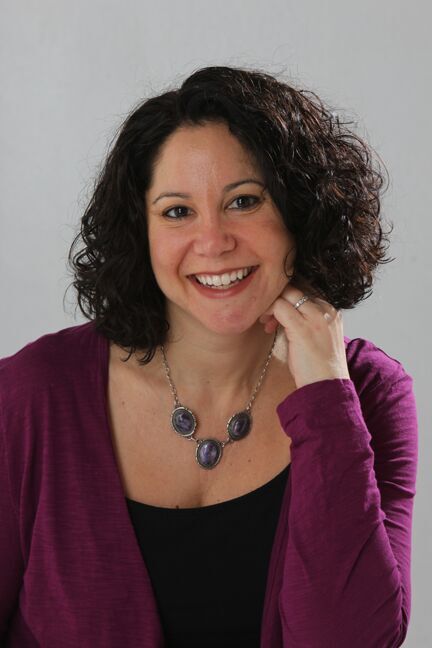 Naomi Goldstein
Naomi E. Goldstein, Ph.D., is Professor of Psychology, Co-Director of the JD/PhD Program in Law and Psychology, and Director of the Juvenile Justice Research and Reform (JJR&R) Lab at Drexel University. Dr. Goldstein collaborates with community stakeholders to use social science research to improve juvenile justice policy and practice. Partnering with juvenile justice agencies, she conducts translational research to guide large-scale system change, leads implementation projects to promote high-quality dissemination of juvenile justice reforms, and evaluates the effects of new programs and policy changes on youth and communities. For more than 20 years, her interdisciplinary work has focused on the role of adolescent development in legal decision making and legal outcomes. She currently focuses on cross-systems efforts to dismantle the school-to-prison pipeline, reform juvenile probation systems, establish positive police practices, and reduce racial and ethnic disparities within the justice system.
Billie-Jo Grant
Dr. Billie-Jo Grant is a research and evaluation consultant, the COO of McGrath Training Solutions, a faculty member at Cal Poly State University, and a board member of S.E.S.A.M.E., a non-profit dedicated to the prevention of school employee sexual misconduct. Her diverse background includes experience in the design, administration and analyses of randomized controlled trials, quasi-experimental studies, and cases studies involving the evaluation of preschool to higher education curricula, sexual harassment research, and prevention programs funded by organizations such as the Department of Justice, the National Sexual Violence Resource Center, the U.S. Department of Education, and the National School Board Association. She has experience developing and administering training curricula for school districts to effectively respond to sexual harassment and misconduct, discrimination and bullying.

Dr. Grant is a nationally recognized expert in school employee sexual misconduct prevention. She has authored numerous peer-reviewed articles and has served as an advisor to the Office for Civil Rights, the Department of Education, and the Ontario College of Teachers. She has been integral in providing legislators with evidence to pass state and federal legislation to better protect students from sexual misconduct.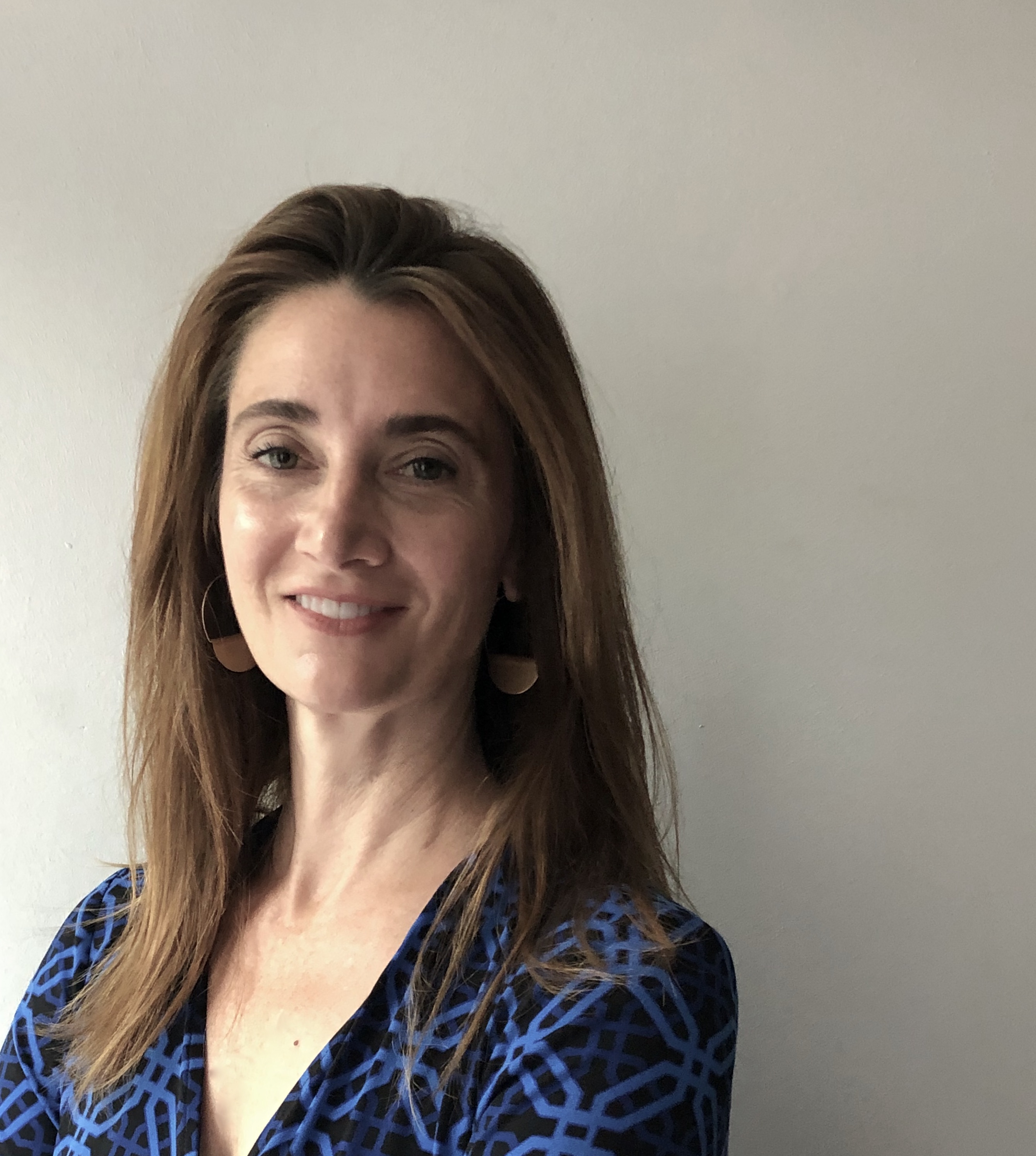 Abigail Gray
Dr. Gray is Deputy Chief of the Office of School Climate & Culture at the School District of Philadelphia (SDP). She is responsible for all climate programming, including the development of a strategic vision for school climate for the district, the identification of evidence-based approaches in alignment with that vision, and the design of implementation supports for schools. Prior to assuming her current role in 2019, Dr. Gray was a Senior Researcher at the University of Pennsylvania's Consortium for Policy Research in Education, and led multiple federally funded research studies on school climate and restorative alternatives to punitive discipline. She holds a PhD in Education Policy from the University of Pennsylvania, where she was a U.S. Department of Education Institute of Education Sciences Fellow. She is a certified reviewer of group design studies for the U.S. Department of Education's What Works Clearinghouse, a former SDP teacher, and the parent of two SDP students.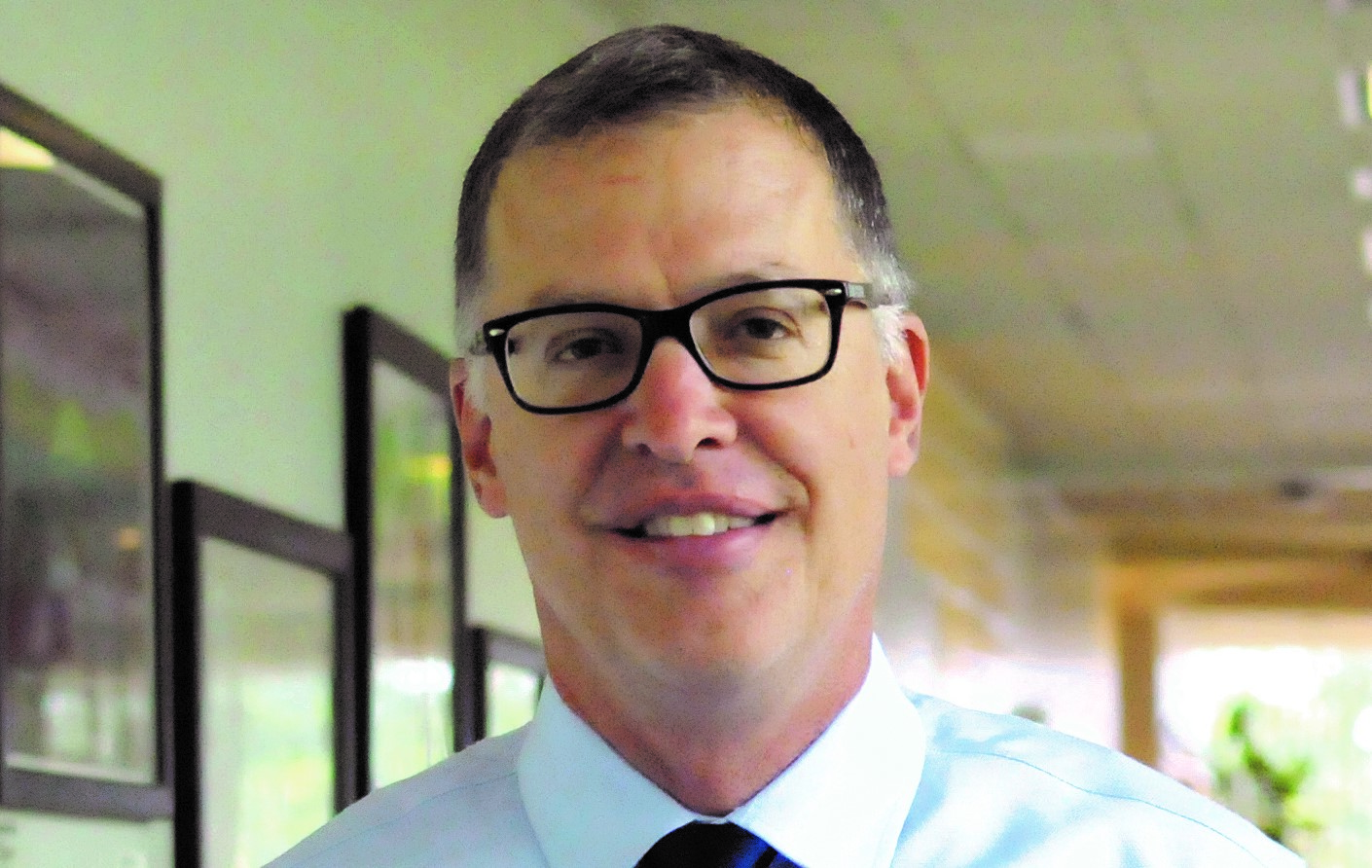 Tom Hanson
Thomas Hanson is a Senior Managing Director at Wested. He conducts rigorous research on the effectiveness of programs, products, and practices intended to improve student outcomes. He has been Principal Investigator on two large-scale randomized controlled trials funded by the National Institute of Justice: The Capturing Kids' Hearts and No Bully System impact evaluations. The Capturing Kids' Hearts trial investigates the impacts of a school climate program designed to enhance the relationships between and among school staff and students. The No Bully System study examines the impacts of a bullying intervention program on the resolution of bullying incidents, bullying perpetration, and victimization. Hanson also serves as lead methodologist for several studies examining the impacts of education interventions.He has extensive experience in developing and validating survey instruments designed to measure school climate and other outcomes. For example, he directs and conducts evidence-based research for the California School Climate, Health, and Learning Surveys (CalSCHLS), a comprehensive whole child, school climate, and youth risk behavior data collection service available to local education agencies.
Christine Harms
Christine Harms, MS is a former teacher, administrator, mental health professional and trainer with 30+ years of experience working in schools, private practice and victim serving agencies. She spent five years as the co-coordinator of a large suburban Philadelphia safety center that was in the first cohort for the Emergency Response and Crisis Management grants in 2003. She has trained on such issues as violence prevention, school based crisis response and trauma. She taught victim studies at the University of Northern Colorado. Ms. Harms has been with the CO School Safety Resource Center since 2009 and has served as the Director of the Center since January of 2012.
Lama Hassoun Ayoub
Lama Hassoun Ayoub, MSPH is a Senior Fellow at the Center for Court Innovation and has led a diverse portfolio of research and evaluation for the last ten years. She is Principal Investigator of several DOJ-funded studies, including a randomized controlled trial evaluating restorative justice in Brooklyn schools, an NIJ tribal-research capacity building project, and a BJA-funded study developing and validating a novel tribal risk-need-resilience assessment tool. She is also principal investigator of an evaluation of trauma-informed programs in Manhattan schools, funded by the District Attorney of New York. She recently completed work on several other NIJ-funded research projects, including an evaluation of neighborhood-oriented probation, a comprehensive study of school safety, discipline, and climate in all New York City schools, multi-site evaluation of Defending Childhood Demonstration Program, a multi-site evaluation of Second Chance Act reentry courts, and a randomized controlled trial evaluating violence prevention programs in schools. Ms. Hassoun Ayoub also serves as the co-Chair of the Center's IRB. She received her Master's of Science in Public Health from Harvard University and is currently a doctoral candidate in developmental psychology at Wayne State University.
Stephanie Hawkins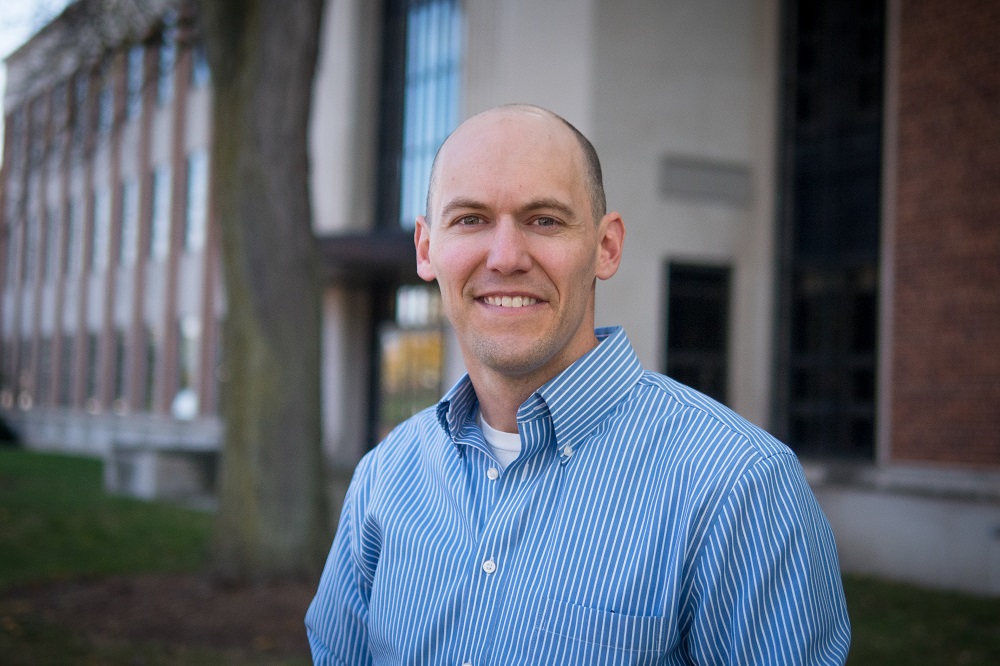 Justin Heinze
Dr. Heinze is an educational psychologist and Assistant Professor at the University of Michigan School of Public Health. His research investigates how schools influence disparities in violence and other risk outcomes from an ecological perspective that includes individual, interpersonal, and contextual influences on development. He is particularly interested in structural features of school context and policy that perpetuate inequity in violence and firearm outcomes, but also how these institutions can serve as a setting for intervention.
Joshua Hendrix
Dr. Joshua Hendrix is a research scientist at RTI International in the Center for Community Safety and Crime Prevention. He specializes in school safety, violence prevention, victimization, and policing. His recent research has been featured in Preventing School Failure, Journal of Forensic Sciences, and Journal of School Violence.
Christopher Henrich
Christopher C. Henrich is a professor of psychology at Georgia State University. He received his Ph.D. in psychology from Yale University in 2001. He maintains faculty affiliations with a number of interdisciplinary centers at Georgia State, including the Center for Research on Atypical Development & Learning, the Center for Research on Challenges in the Acquisition of Language & Learning, the Center for Research on Interpersonal Violence, and the Center for Research on School Safety. His lab researches an array of factors-including different forms of violence exposure and social support-and how they interact in relation to youths' academic and behavioral adjustment and well-being. He is particularly interested in development over key educational and other ecological transitions, and in at-risk populations. Current funded projects include a statewide evaluation of after-school programs funded by the 21st Century Community Learning Centers Program, and collaboration with WestEd on a National Institute of Justice Comprehensive School Safety Initiative in the Atlanta Public Schools. He has authored more than 80 publications that have been cited over 6,800 times.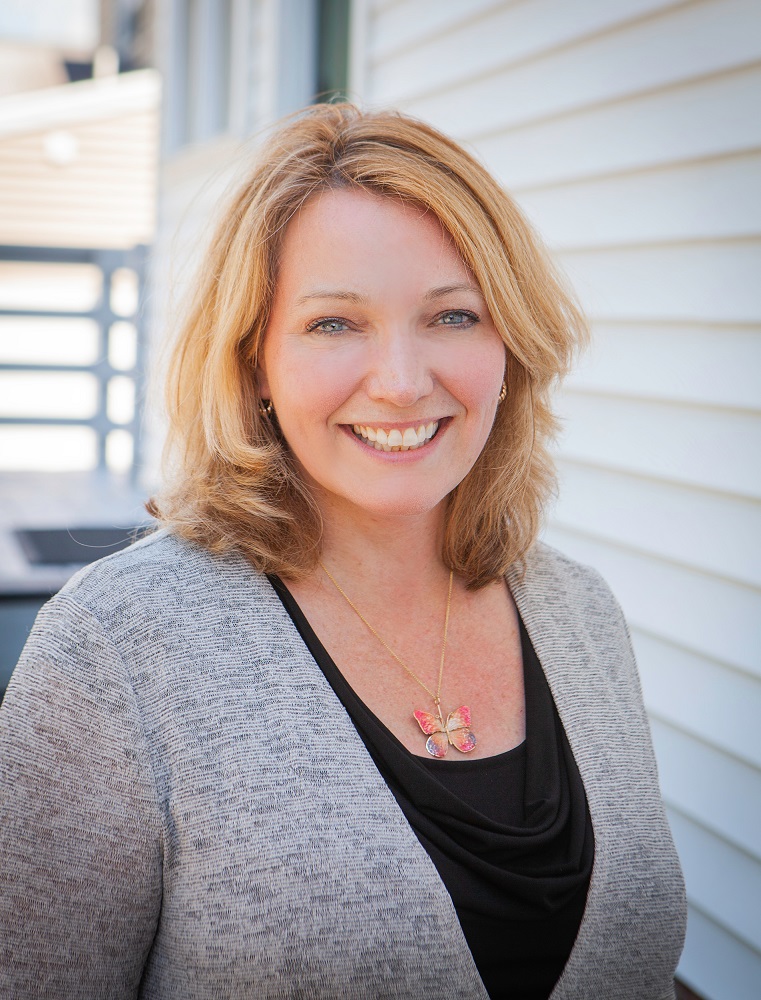 Nicole Hockley
Mother of Dylan, who was killed in the Sandy Hook Elementary School tragedy on December 14, 2012

Nicole Hockley is co-founder and managing director of Sandy Hook Promise where she oversees organizational strategy, marketing, and development of the acclaimed Know the Signs violence prevention programs. Under her leadership, the Sandy Hook Promise is effectively turning tragedy into transformation, averting multiple school shooting plots, teen suicides, and countless other acts of violence in schools across the country.

Nicole is a sought-after speaker and editorial contributor on the warning signs of someone who may be in crisis or at-risk of harming themselves or others, and how to take action to intervene. She has delivered several TEDx Talks and been featured in Newsweek, TIME, InStyle, and People, among countless other media outlets.

Based on Nicole's extensive background in strategic marketing and communications for companies in the U.S. and in the U.K., Sandy Hook Promise is rapidly becoming a household name, with ever-growing awareness for its award-winning and provocative PSA campaigns. The Emmy-winning Back-to-School Essentials and Evan videos have been seen by hundreds of millions worldwide, kick-starting important conversations about school safety and actions everyone can take.

When she's not hard at work encouraging more people to "know the signs" to prevent gun violence, Nicole is busy parenting and having fun with her teenage son, Jake, and their dog, Angel, in their Newtown, CT home.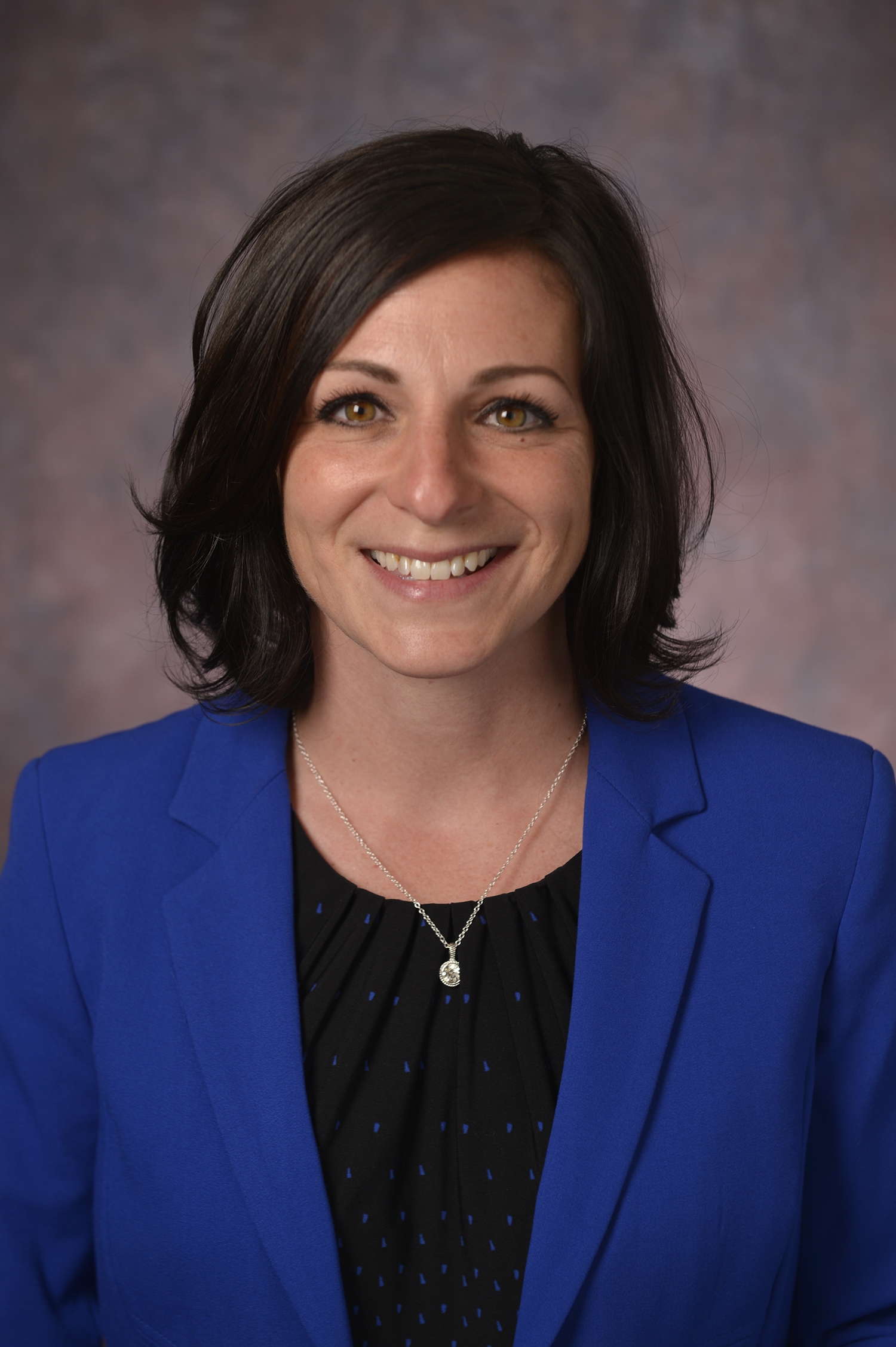 Bernadette Hohl
Bernadette Hohl, PhD, MPH is an Assistant Professor in the Department of Biostatistics and Epidemiology at Rutgers School of Public Health. She has over 20 years of violence prevention practice and research experience including delivering community health education programs, managing large scale state and federal grants focused on health and safety for high risk youth and supervising teams of site coordinators providing services to at-risk youth and families. Dr. Hohl is a is a mixed-methods researcher who uses community engaged approaches to address health and safety issues for high risk communities. She has conducted observational studies focused on identify modifiable risk factors for violence as well as community trials of social and physical environment interventions aimed at reducing youth violence in highly disadvantaged neighborhoods. Dr. Hohl's research is supported by extramural funding from the National Institutes of Health, the National Institutes of Justice, and CDC. Her work has been presented at national and international scientific meetings and appears in high-impact, peer reviewed journals. She is an active member of several National organizations including the Society for the Advancement of Violence and Injury Research (SAVIR) for which she now serves as president-elect.
Hsing-Fang Hsieh
Dr. Hsing-Fang Hsieh is an Assistant Research Scientist whose work focuses on minority health, applying resilience theory and multi-domain analysis to investigate the relationships between socio-environmental exposures (family environment, peer influence, neighborhood stress) and health outcomes in inner-city settings. Her research focuses on advancing the understanding of violence exposure and its long-term effects on health risk behaviors and chronic conditions among minority youth.

Dr. Hsieh is the Co-PI on the NIJ funded evaluation of Sandy Hook Promise Anonymous Reporting System and Co-I on several school safety projects and the project director for the University of Michigan Flint Adolescent Study, a 20-year longitudinal study of youth growing up in Flint, MI. She is also leading the evaluation team for the National Center of School Safety.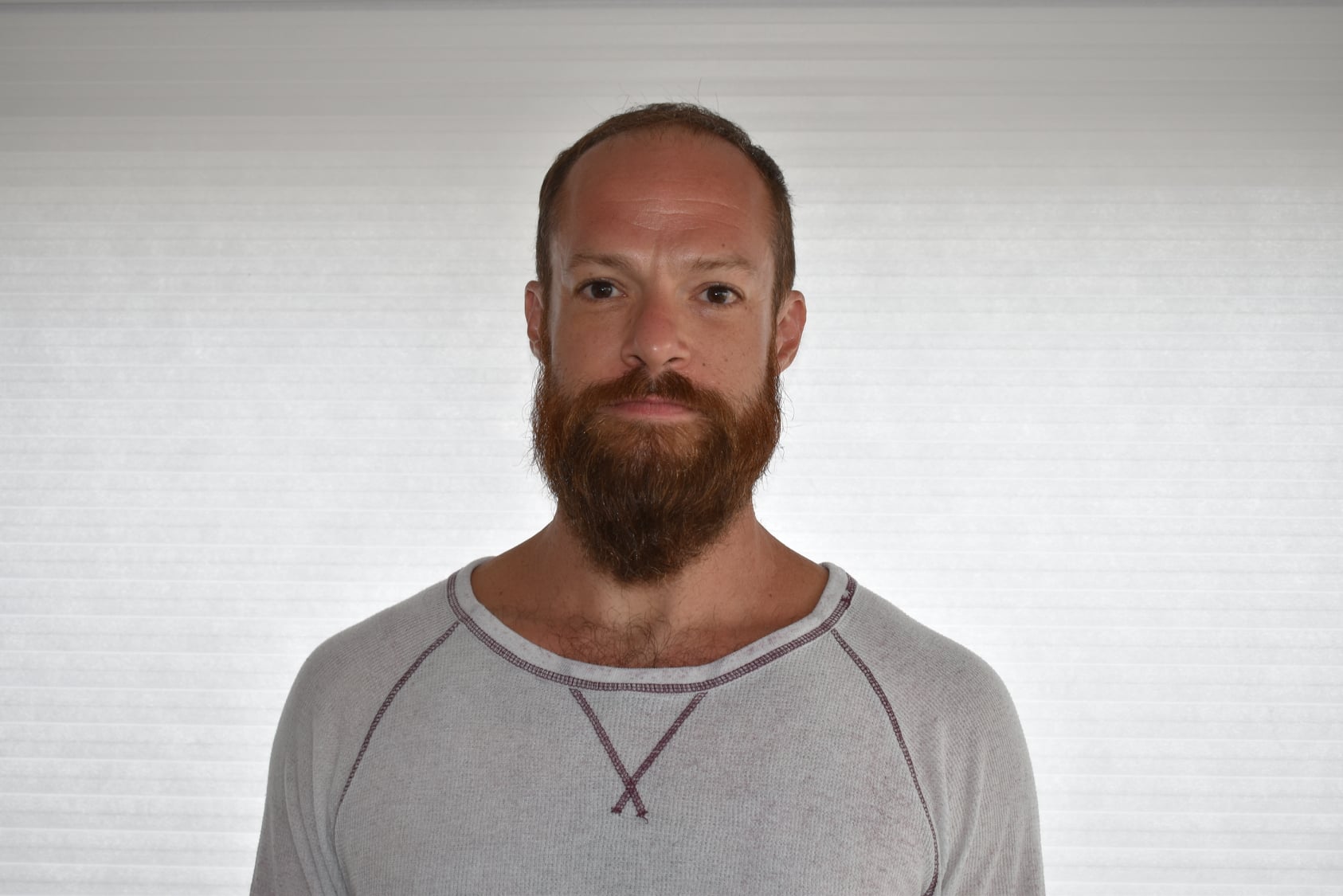 Caleb Hudgins
Dr. Caleb Hudgins is formally trained in behavioral neuroscience and behavior analysis. He received his Ph.D. from Rutgers University and M.S. from the University of North Texas. Prior to joining the AAAS Science & Technology Policy Fellowship (STPF) Dr. Hudgins served as the Research Director for a health services start-up where he evaluated the impact of company services on family and infant health and safety. After joining the AAAS STPF Dr. Hudgins found a placement at the National Institute of Justice where he works to leverage insights from the neuro and behavior sciences to promote evidence-based solutions to improve public health and safety.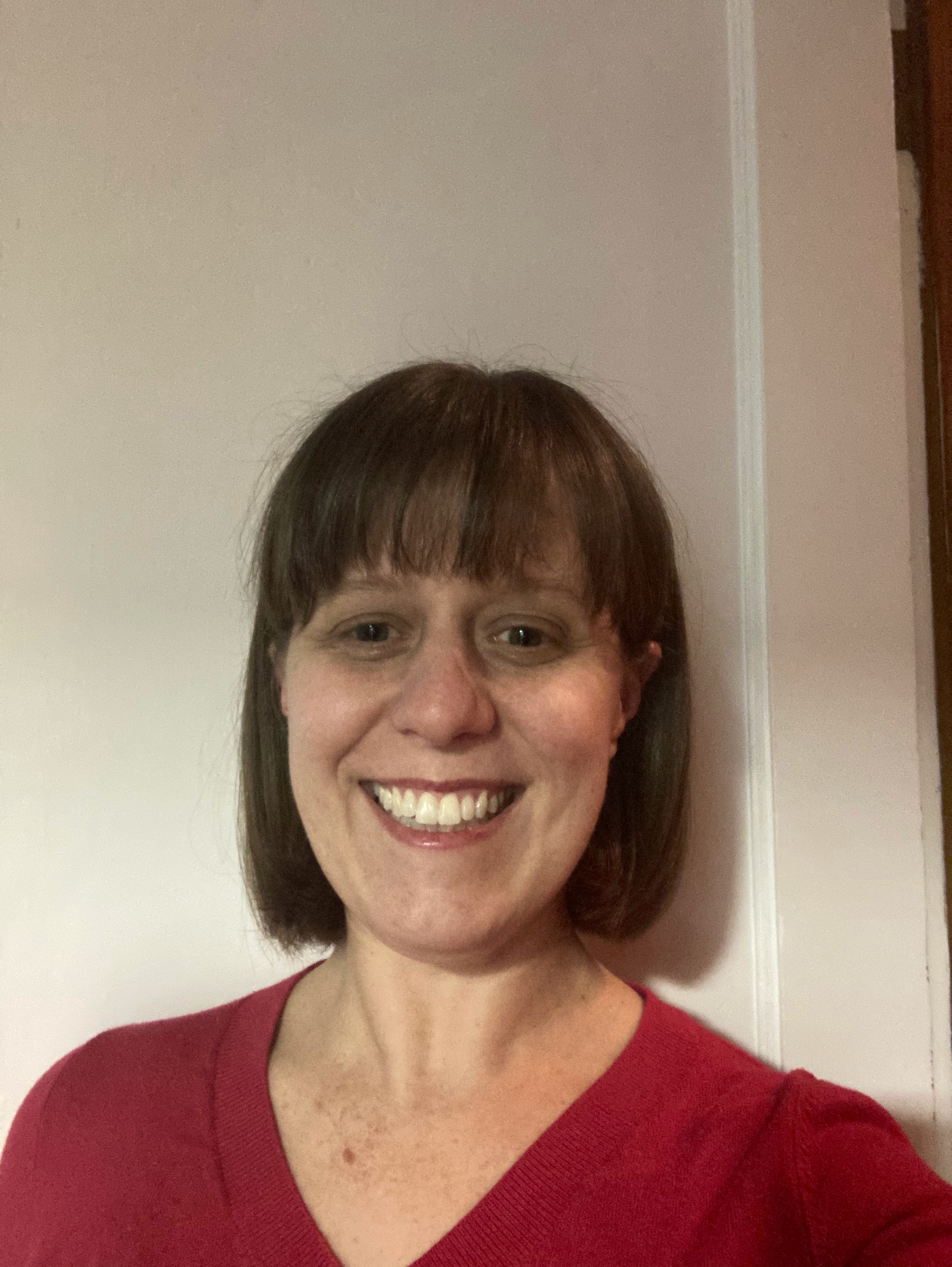 Elise Jensen
Elise Jensen, PhD is a Principal Research Associate at the Center for Court Innovation. She is currently a project director on the evaluation of the Margaret's Place Program, a trauma-informed school-based program in Washington Heights (NYC). She has experience conducting other school-based research in NYC, including being the senior quantitative analyst for a randomized controlled trial on restorative justice practices in District 18 (Brooklyn, NYC) schools and a "what works" in regard to school discipline in NYC public schools. She is also the principal investigator on a comprehensive multi-site study of judicial engagement in a coordinated community response to intimate partner violence. She has worked on multi-site process and impact evaluations, such as the Defending Childhood Demonstration Program and the Minority Youth Violence Prevention Program. Her research in New York City has involved being part of an impact evaluation on the Brownsville Anti-Violence Project, which involved surveying Brownsville (Brooklyn) residents considered high-risk for gun violence. She holds a PhD in Criminology and Criminal Justice from Florida State University.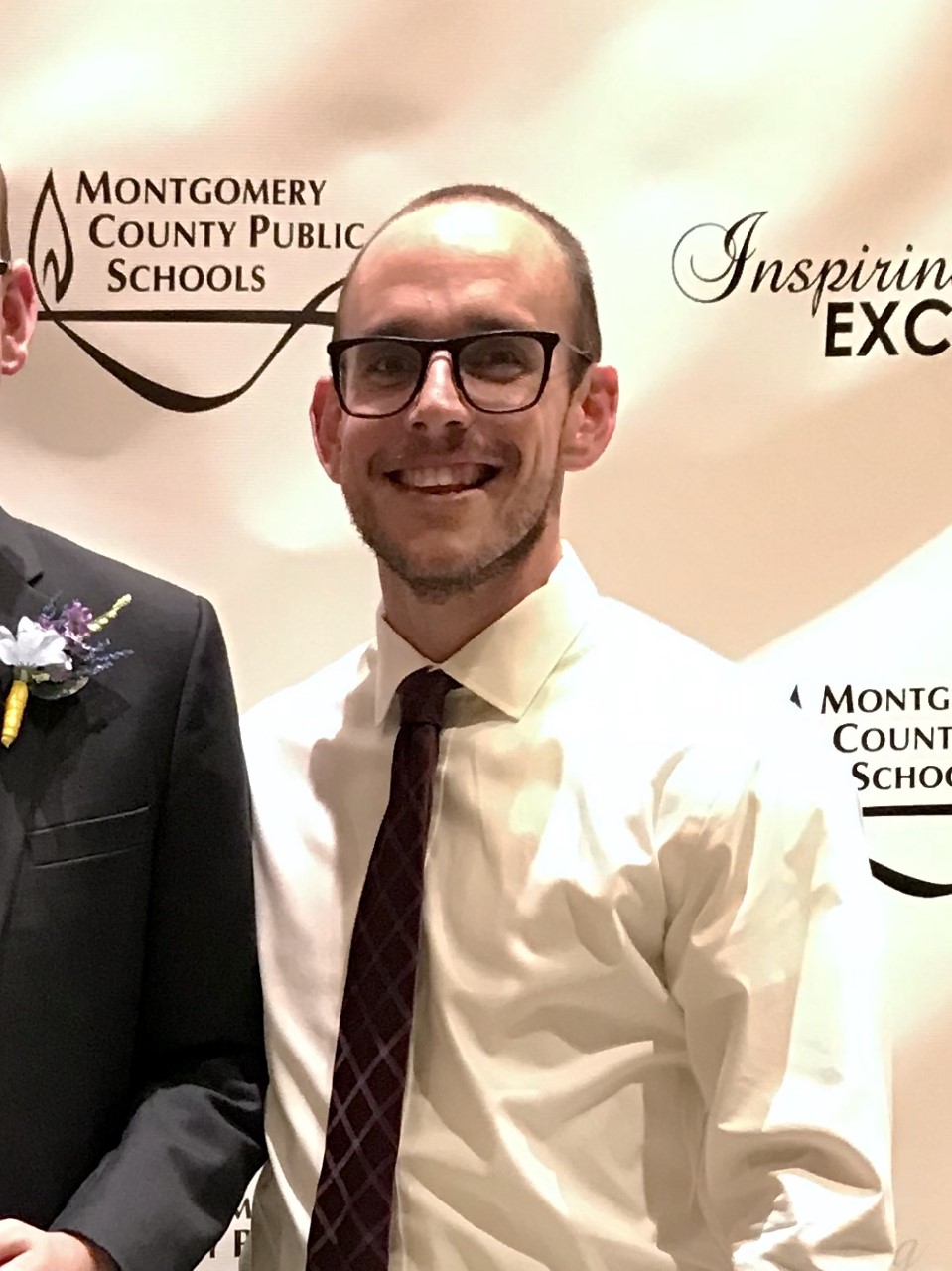 Sean Kelly
Sean P. Kelly has been working to make student systems of support in public education more effective and equitable for 15 years. He has been a leader in the work of bringing Restorative Justice to the 200+ schools in his home district (Montgomery County Public Schools, MD) as well as to the discipline reform efforts of the State. From suspensions to special education to secondary athletics, Mr. Kelly has worked tirelessly to bring students to the center of every conversation about success.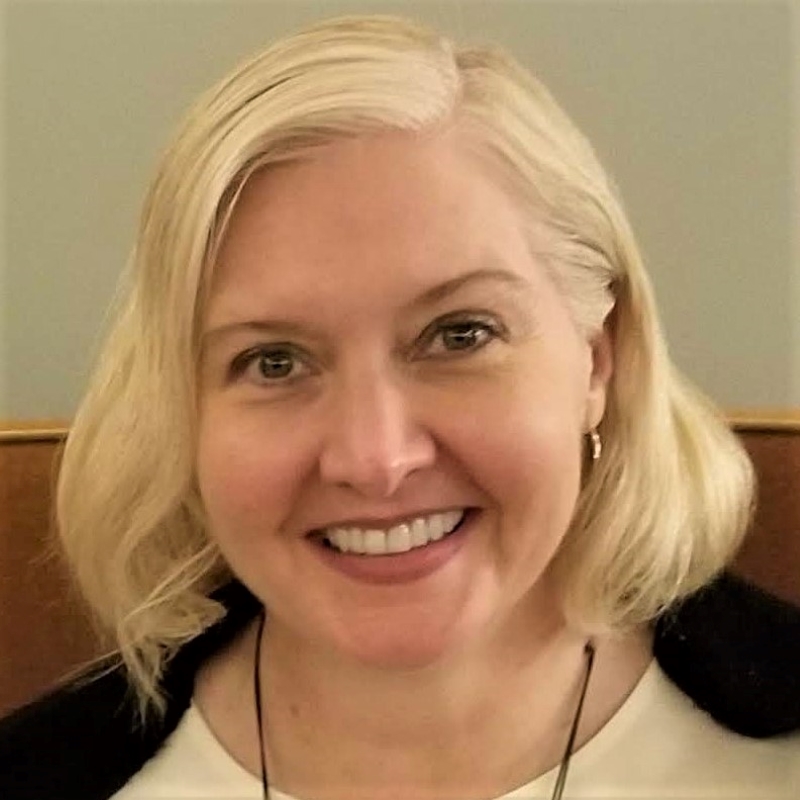 Kimberly Kendizora
Kimberly Kendziora, Ph.D., is a Managing Researcher at AIR whose work focuses on research and evaluation of school- and community-based student support initiatives. She has particular expertise in research on programs related to students' social and emotional learning, behavior, mental health, and health. She has also conducted evaluations of community-based programs, including Mental Health First Aid, Say Yes to Education, the Anchorage Youth Development Coalition, and family advocacy organizations. She has studied collaboration among school professionals and technology transfer in mental health, prevention, and addiction fields. Dr. Kendziora has also been involved in the measurement of the conditions for learning (school climate) in schools. She directed the development of AIR's Conditions for Learning survey and has consulted with New York City and the District of Columbia on their school stakeholder surveys. She has studied and published on how conditions for learning relate to other variables used for school and district performance management. Taken together, her work has helped to advance understanding of how schools and communities can productively work together to support all children's academic, social, and emotional development.
Marilyn King
Marilyn King, Ed.D., is currently the Interim Co-Superintendent for the Bozeman Public Schools. She possesses building administrative experience at the elementary and middle school levels as well as K-12 and university teaching experience. She is the LEA for Montana on the National Forum on Education Statistics and is the Vice-Chair of the Forum. Her interests include impacts of instructional leadership on student achievement, change processes in education, school safety and the use of the consensus process in public education.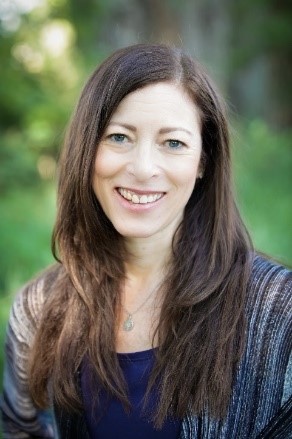 Beverly Kingston
Dr. Beverly Kingston is the director of the Center for the Study and Prevention of Violence at the University of Colorado Boulder. Her research interests focus on addressing the root causes of violence and other problem behaviors by creating the conditions that support healthy human development throughout the life course. She has designed, conducted and led several multi-million dollar school and community initiatives and research studies including a randomized trial focused on school safety. These studies aim to bridge the gap between research and practice by working in co-creative partnership with school teams and community coalitions to strategically select and effectively implement evidence-based programs, practices, and policies using a public health approach. This work includes intentionally building prevention systems that attend to the social and emotional capacity of youth and adults. Dr. Kingston has published articles on using comprehensive public health models to address youth violence, school safety, neighborhood social factors, and health and the built environment.
Gerard Lawson
Dr. Gerard Lawson is a Professor in the School of Education at Virginia Tech, and was the 66th President of the American Counseling Association. Gerard earned his doctorate in Counselor Education from the College of William and Mary, in Virginia. Dr. Lawson has published his research in prestigious journals including the Journal of Counseling and Development, Counselor Education and Supervision, and The Clinical Supervisor. He has presented at professional conferences on a range of topics including K-12 discipline disparities, crisis response and resilience, and clinical supervision. Dr. Lawson is an American Counseling Association fellow, one of the highest professional recognitions in the counseling profession.
Jennifer Maeng
Dr. Jennifer L. Maeng is a Research Associate Professor at the University of Virginia's School of Education and Human Development. A former high school science teacher, Dr. Maeng earned her Ph.D. in Education from UVa in 2011. Her current scholarship focuses on understanding the role contextual factors of the K-12 educational setting, such as school climate and safety, play in supporting effective teaching and learning; implementing and evaluating PD to support teachers' STEM instruction; and investigating underrepresented students' STEM experiences. She has been substantively involved in more than 10 federally-funded grant projects from agencies including NIJ, NSF, and USED. Her work has resulted in more than 35 peer-reviewed manuscripts.
Miner P. "Trey" Marchbanks
M.P. "Trey" Marchbanks III, PhD is a Research Scientist at the Public Policy Research Institute (PPRI). He currently teaches Policy Analysis, Program Evaluation and Statistics at the George H.W. Bush School of Government and Public Service at Texas A&M University. Dr. Marchbanks's expertise is in the use of advanced statistical methodologies to answer public policy questions—specifically focusing upon the intersection of education and juvenile justice. In particular, he specializes in merging, managing, and analyzing large, longitudinal databases.

His work has been presented before the United Nations and appeared in multiple journals. His analyses of the intersection of school discipline and juvenile justice have also been highlighted in the New York Times and Washington Post and featured on NPR and CNN and called a "landmark effort" by Attorney General Holder and "a groundbreaking longitudinal study" by Secretary of Education Arne Duncan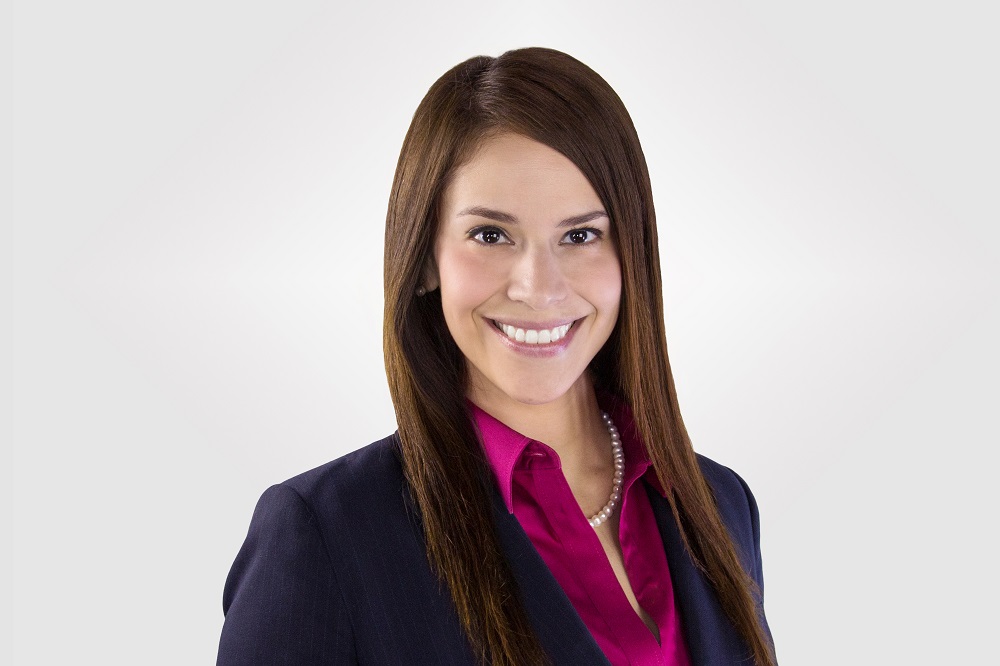 Kathy Martinez-Prather
Kathy Martinez-Prather, Ph.D., is the Executive Director of the Texas School Safety Center at Texas State University. The TxSSC is a university-level research center and tasked in Texas Legislation and the Governor's Homeland Security Strategic Plan, to serve as the central clearinghouse for school safety related to training, research, and technical assistance. Dr. Martinez-Prather has over 14 years of experience working with schools in developing research-based guidance and tools for educators and school-based law enforcement to improve the safety and security of schools. Her research areas include Texas policing programs, specifically the roles of officers and prevalence of training, and impacts on student outcomes.
Cheryl May
Dr. Cheryl P. May is the Director of the Criminal Justice Institute (CJI), its National Center for Rural Law Enforcement (NCRLE) and Arkansas Center for School Safety. She was appointed Director on July 1, 2010. As a forensic professional and CJI staff member since 1995, she has served the Arkansas law enforcement community for 38 years.

Since 2015, Dr. May has served as Chair of the Division of Elementary and Secondary Education's Safe Schools Committee. In 2018, Dr. May was appointed as Chair of Governor Asa Hutchinson's Arkansas School Safety Commission. She has also recently been elected Chair of the National Cybersecurity Preparedness Consortium. Dr. May played a lead role in coordinating Arkansas becoming the first state in the U.S. to develop and implement DOJ certified Child Abduction Response Teams statewide. She led CJI's effort to develop three unique academic programs that allow sworn Arkansas law enforcement to earn certificates and associate degrees in crime scene investigation and law enforcement administration.

Dr. May earned a Ph.D. in Biological/Forensic Anthropology at the University of Tennessee, Knoxville in 1984; a M.A. in Biological Anthropology from Western Michigan University in 1982 and a B.A. in Anthropology from West Virginia University in 1978.
John McCluskey
John McCluskey is professor in the Department of Criminal Justice at the Rochester Institute of Technology. His most recent work includes research on police decision-making, emerging technology and its impact on criminal justice, and teacher victimization. He earned his doctorate from the University of New York at Albany's School of Criminal Justice.
Joseph McCrary
Timothy McCuddy
Dr. Timothy McCuddy is an assistant professor in the Department of Criminology and Criminal Justice at the University of Memphis. He previously worked as the project director of the University of Missouri - St. Louis Comprehensive School Safety Initiative, a longitudinal study on the causes and consequences of school violence. His research focuses on how technology affects social processes related to crime, with an emphasis on peer group dynamics and delinquency. He is also interested in how broader contexts, such as schools and neighborhoods, are associated with crime and delinquency.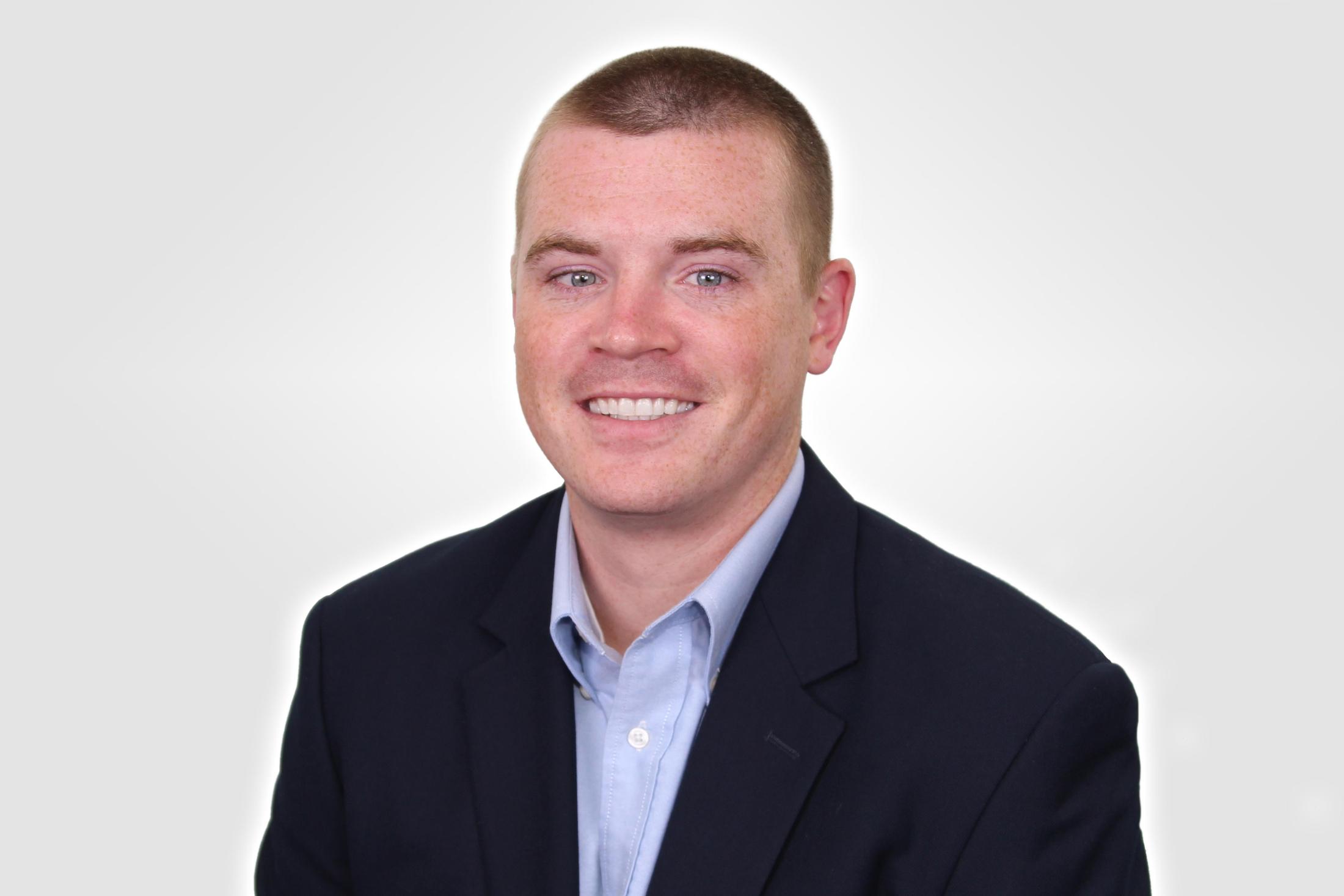 Joseph McKenna
Dr. Joseph McKenna received his Doctor of Philosophy degree in Criminal Justice from Texas State University in 2016, where almost all his work focused on school safety. Currently, Dr. McKenna serves as the Executive Director of Safety and Student Support for Comal ISD where he is responsible for ensuring district compliance with all state and federal requirements related to school safety as well as implementing best practices to ensure all staff and students have a safe learning environment. He also oversees the district's student support services department which provides mental health and crisis supports to students and staff. Previously, Dr. McKenna spent over seven years at the Texas School Safety Center, most recently as the Associate Director where he oversaw operations of the research and education divisions, including implementation of all legislative mandates and programming (i.e., technical assistance, training programs, and resource development) pertaining to school safety in the state of Texas. He has also published numerous articles in academic journals, technical reports, and other scholarly products. He also provides consulting services to school districts and partners with researchers to conduct research through School Safety Solutions, LLC.
Daniel Mears
Daniel P. Mears is the Mark C. Stafford Professor of Criminology in Florida State University's College of Criminology and Criminal Justice and a Fellow of the American Society of Criminology. He conducts research on crime, juvenile and criminal justice, and policy. His works include the award-winning books, Out-of-Control Criminal Justice and American Criminal Justice Policy. He served as a Senior Research Associate at the Urban Institute, Post-Doctoral Research Fellow at the University of Texas at Austin, and Evaluation Research Fellow with the Hogg Foundation for Mental Health. He also served as a Peace Corps Volunteer in Micronesia and as a program manager and counselor working with juvenile justice-involved youth in Massachusetts.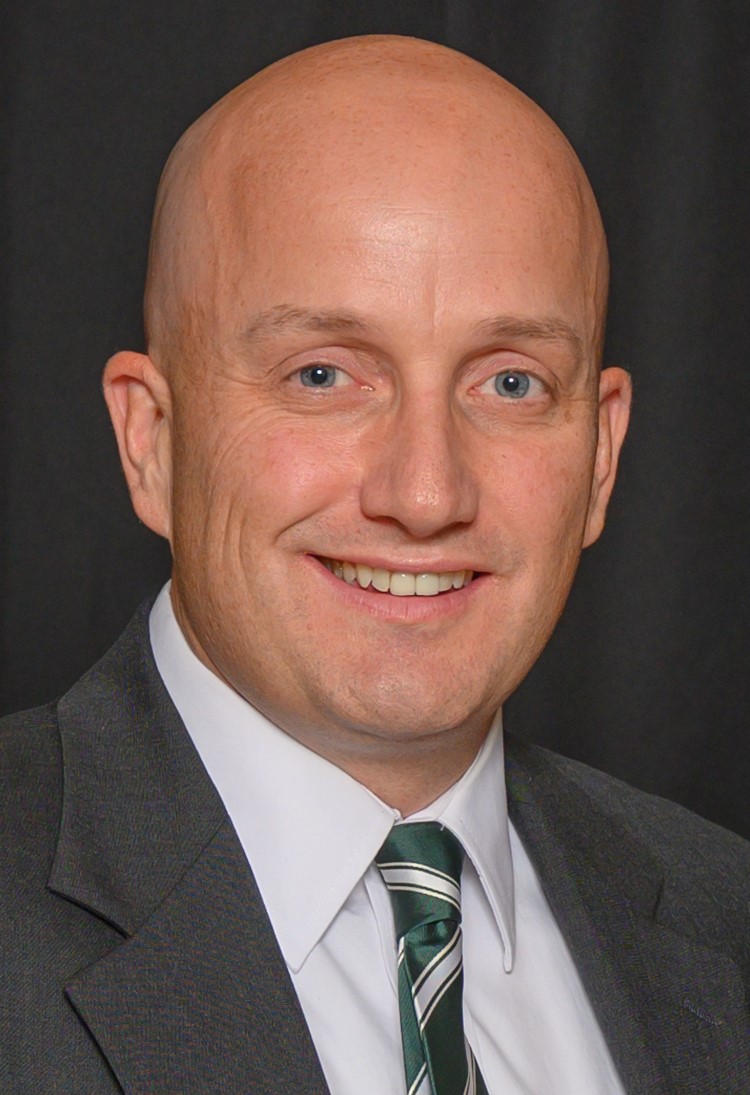 Christopher Melde
Chris Melde is Associate Director, Director of Graduate Studies, and Professor in the School of Criminal Justice at Michigan State University. He is an affiliated faculty member in Global Urban Studies and the Institute for Public Policy and Social Research at Michigan State University, and a research associate at the Michigan Justice Statistics Center. His primary research interests include street gangs, youth violence, crime prevention, public perceptions of crime and victimization risk, and program evaluation.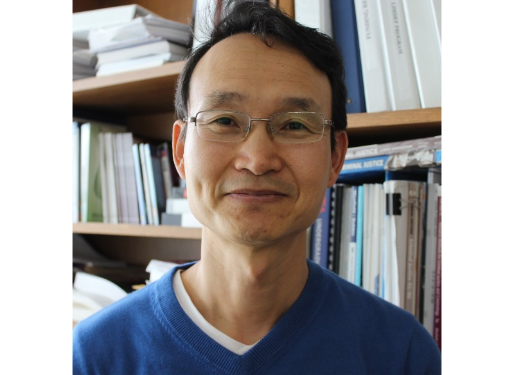 Byongook Moon
Byongook Moon is a professor at the Department of Criminology and Criminal Justice, University of Texas San Antonio and has been involved in research on testing criminological theories, school bullying, and victimization. He has previously headed up large sample data collections in schools, and has conducted numerous empirical studies of school violence, bullying, and teacher victimization.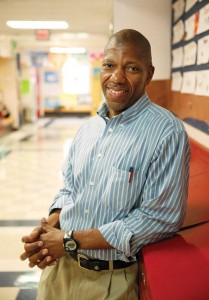 Maury Nation
Maury Nation is the Robert Innis Professor of Human and Organizational Development at Vanderbilt University. His research is focused on developing schools and neighborhoods that promote positive youth development and academic success. He has a special emphasis on addressing issues affecting youth of color and urban school districts. Current research includes a CSSI project focused on understanding the contributions neighborhood and school on the development and perpetuation of racial/ethnic disparities in school discipline and achievement, and a Youth Violence Prevention Research Center project focused on helping adolescents develop critical consciousness and become civically engaged.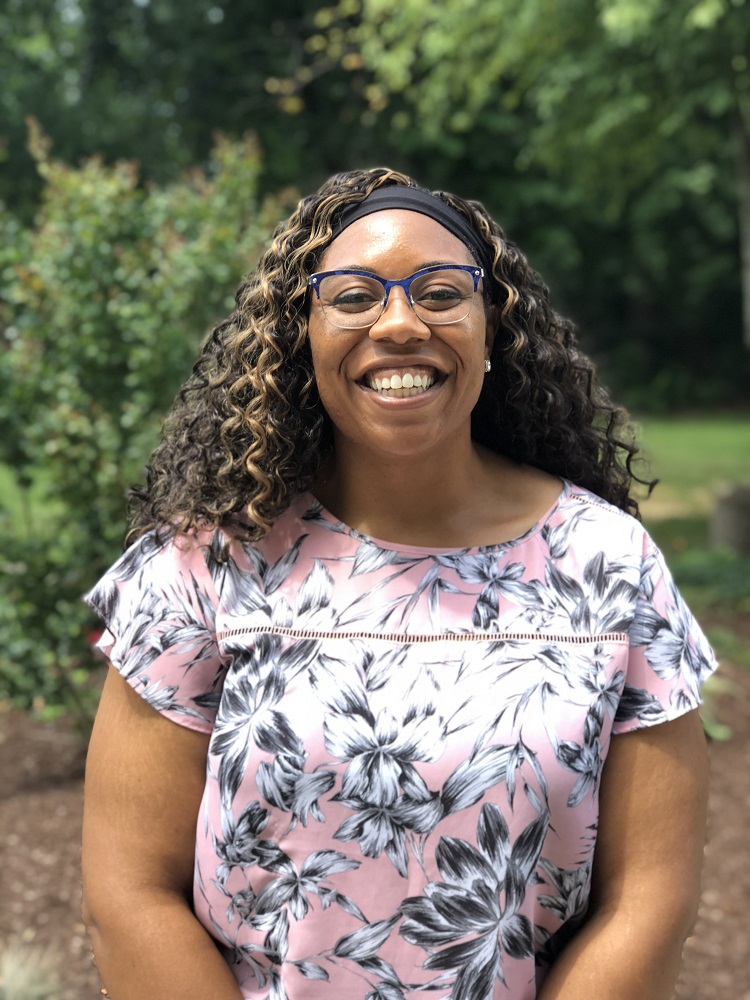 Adaurennaya C. Onyewuenyi
Dr. Adaurennaya "Ada" C. Onyewuenyi is an assistant professor in The College of New Jersey's Psychology Department and leads the Identity Development across the African Diaspora (IDAD) Lab. She received her Ph.D. and M.Ed. in educational psychology from the University of Washington and her B.S. in human development with minors in education, sociology, and psychology from the University of California, Davis. Her research interests lie at the intersections of education, psychology, and sociology. Her scholarship investigates how racial and ethnic identity, immigration, and racial discrimination influence the academic trajectories and mental health of Black American, African, Caribbean, and Afro-Latinx adolescents and young adults.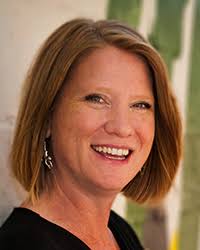 Stacy Overstreet
Stacy Overstreet, Ph.D. is a Professor of Psychology at Tulane University. Over the course of her career her research has focused on how sociological, cultural, familial, psychological, developmental, and biological processes influence and interact with one another over time to shape child adaptation to trauma. Over the past ten years, she has translated that research to inform the implementation and evaluation of trauma-informed schools. She has published several empirical and conceptual papers related to these areas and she was co-editor of a 2016 special issue on trauma-informed schools in the journal, School Mental Health. Dr. Overstreet is a founding member of the New Orleans Trauma-Informed Schools Learning Collaborative. Her work through the Collaborative includes a grant from the National Institute of Justice to determine whether a multi-component implementation strategy for trauma-informed schools improves school safety as well as a grant from the Department of Justice to develop and evaluate a Train the Trainer model for the implementation of trauma-informed schools.
Elise Pas
Dr. Elise Pas conducts school-based research examining the effectiveness of behavioral and social emotional preventive interventions. She has developed and tested teacher and systems coaching models for promoting implementation. Further, much of her work has focused on a public health framework for providing tiered supports to students, called PBIS (Positive Behavioral Interventions and Supports), for which target outcomes are positive student social, emotional, and behavioral development and a more positive classroom and school climate.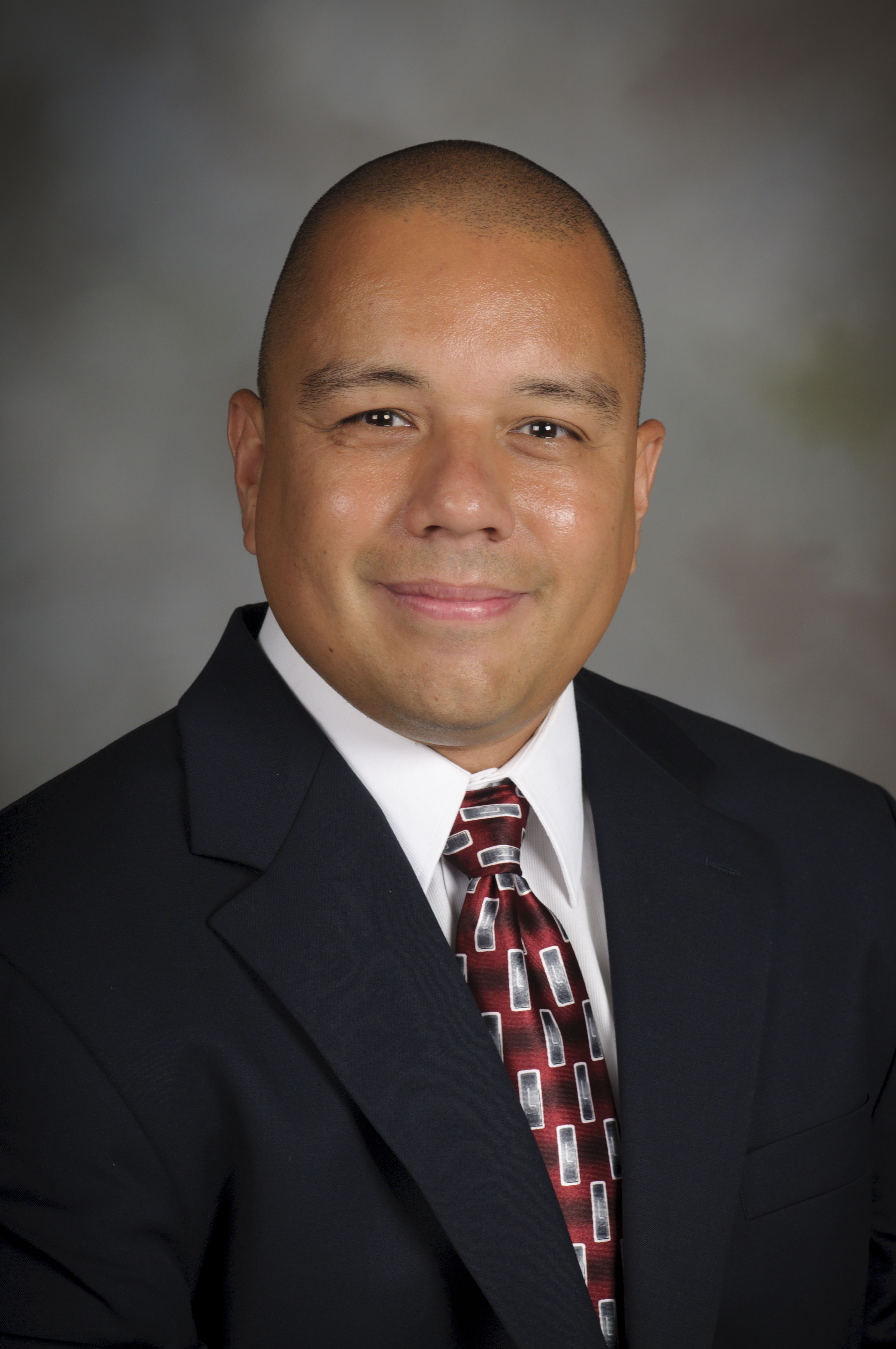 Anthony Peguero
Anthony A. Peguero is a Professor of Sociology and Criminology in the T. Denny Sanford School of Social and Family Dynamics and School of Criminology and Criminal Justice at Arizona State University and the Director of the Laboratory for the Study of Youth Inequality and Justice. His research interests involve youth violence, socialization and marginalization, schools, and the adaptation of the children immigrants. Dr. Peguero is also a member of Latina/o/x Criminology and Racial Democracy, Crime, and Justice Network and which hold the goals of advancing research on the intersection of race, crime, equity, and justice.
Anthony Petrosino
Anthony Petrosino, Ph.D. is Director of WestEd's Justice & Prevention Research Center (JPRC) and Senior Research Fellow at the Center for Evidence-based Crime Policy (CEBCP) at George Mason University. During 2018, he served on the Nevada Governor's Task Force on School Safety. Petrosino is also co-Investigator on several school safety studies funded under the NIJ's Comprehensive School Safety Initiative including one study on school-based law enforcement. He recently presented at a hearing on school policing held by the California Superintendent for Public Instruction. Petrosino is also lead author of a review in progress on school-based law enforcement by the Campbell Collaboration.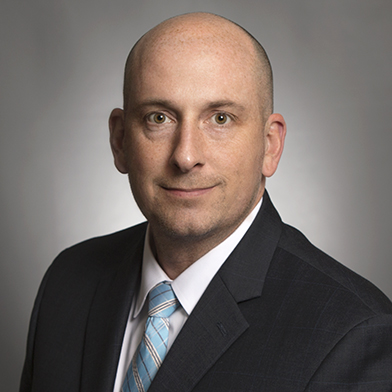 Michael Planty
Michael Planty leads RTI's Center for Community Safety and Crime Prevention. The Center conducts research, technical assistance, and training across a range of topics related to the prevalence, characteristics, and harms associated with criminal victimization, police and criminal justice response, provision of victim services, and efforts related to crime prevention. Before joining RTI in 2017, Dr. Planty served as deputy director at the U.S. Bureau of Justice Statistics, overseeing multiple national data-collection projects on victimization and law enforcement issues.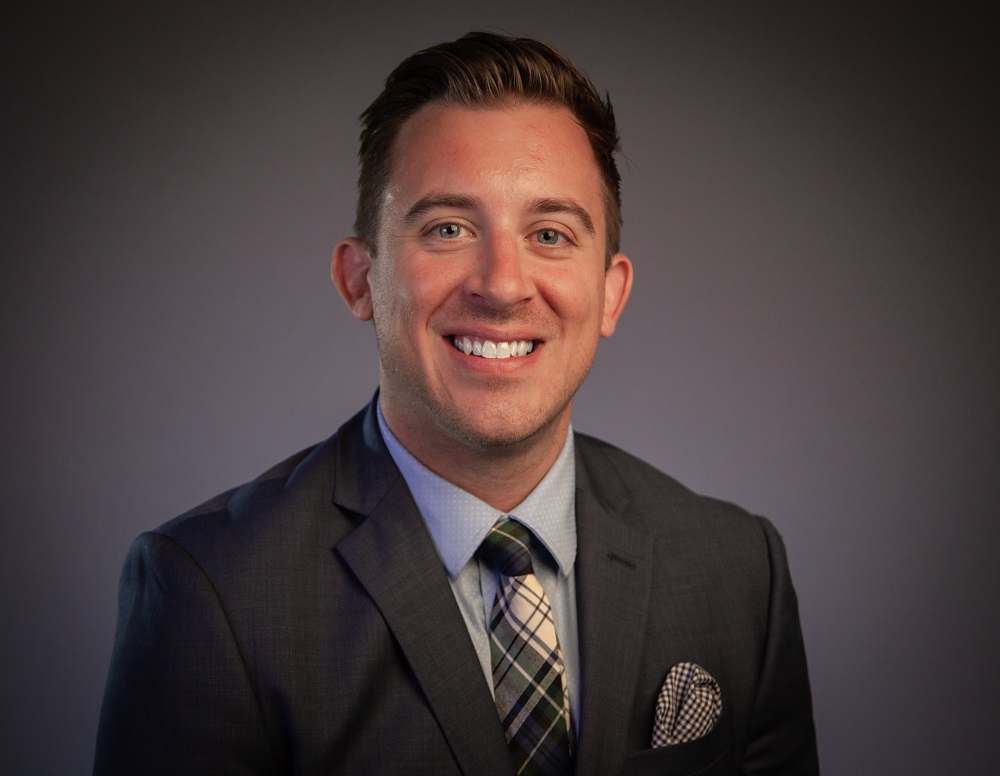 Joshua Polanin
Joshua R. Polanin, Ph.D. is a principal researcher at American Institutes for Research (AIR). He has extensive experience in quantitative methodology and has published over 50 peer-reviewed journal articles across education, criminology, public health, and methodology, including more than 20 peer-reviewed, published meta-analyses. In addition to leading several ongoing meta-analyses, he is the Co-PI of two methodological training workshops on meta-analysis. In 2020, he won the Early Career Award from the Society for Research on Educational Evaluation. Dr. Polanin holds a Ph.D. from Loyola University Chicago and completed a Postdoctoral Fellowship at Vanderbilt University's Peabody Research Institute.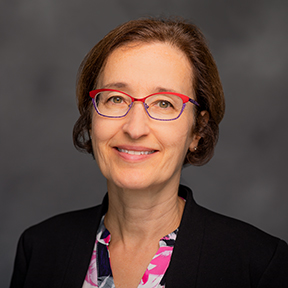 Cheryl Roberts
Cheryl Roberts, Ph.D. is a research sociologist at RTI International. She currently leads several evaluations of school-based social and emotional learning (SEL) and violence and substance abuse prevention interventions. Her research focuses on positive youth development, SEL, and reducing disparities in disciplinary and developmental outcomes.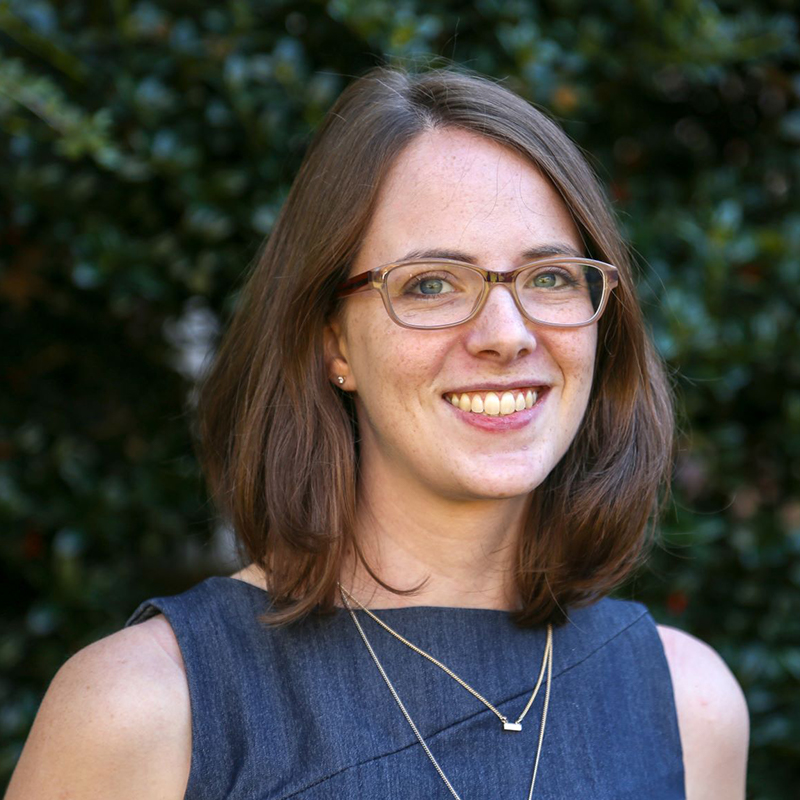 Renee Ryberg
Renee Ryberg, Ph.D. is a research scientist in the education research area at Child Trends. Dr. Ryberg conducts high-quality, policy- and practice-relevant research to promote educational equity, with a focus on how educational institutions can support students with diverse life experiences. Her school safety work focuses on disparities in the administration of punitive discipline by student race/ethnicity and disability status, as well as differences in the experiences of school climate based on student's characteristics. Dr. Ryberg's school climate and school discipline work has been featured by NPR, K-12 Drive, and Teen Vogue.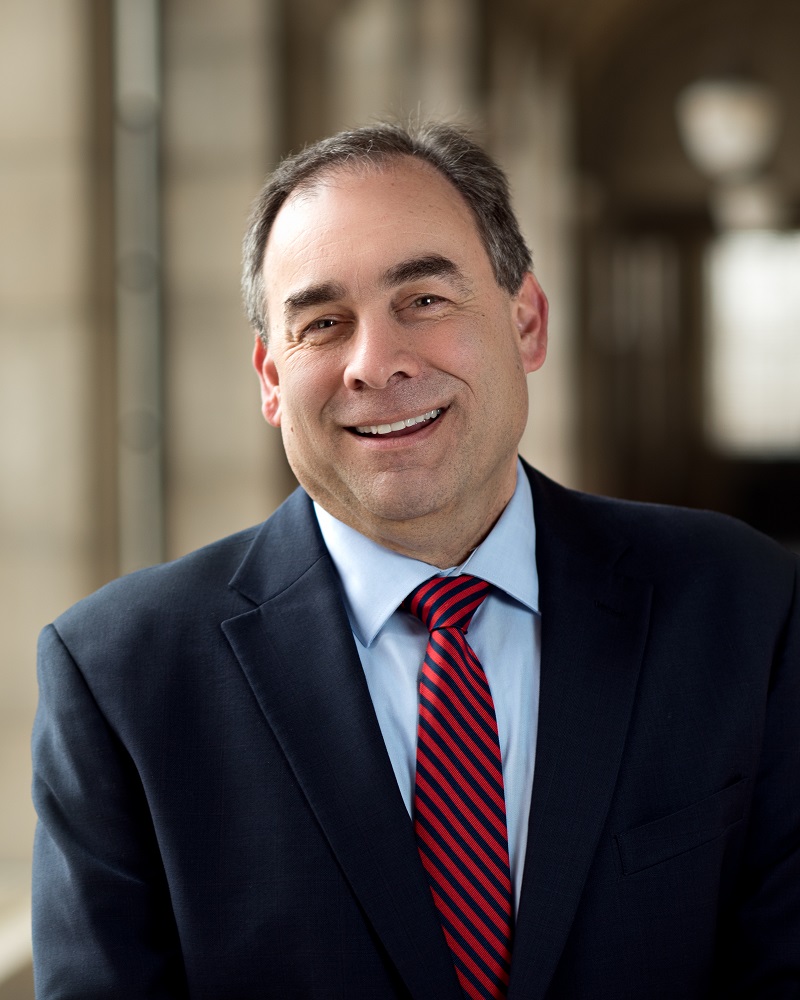 Mario Scalora
Dr. Mario Scalora currently serves as Director of the University of Nebraska Public Policy Center. He also serves as Professor of Psychology at the University of Nebraska-Lincoln. His consultation and research activity focuses on violence prevention at the individual, institutional and community levels. He and his PPC colleagues have assisted the State of Nebraska with implementing safety and threat assessment programming with school districts statewide. Dr. Scalora has extensive background as a consultant to various law enforcement agencies at the local, state and federal levels.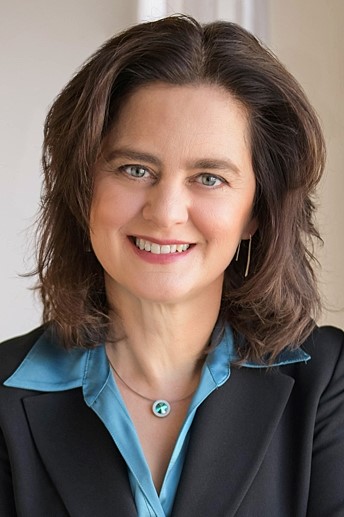 Cindy Schaeffer
Dr. Cindy Schaeffer is a clinical psychologist and Associate Professor of Psychiatry at the National Center for School Mental Health within the University of Maryland Baltimore Division of Child and Adolescent Psychiatry. Her research focuses on developing and evaluating interventions for youth involved in the juvenile justice system or at risk of involvement, including school- and family-based approaches. Currently, she is the Principal Investigator on an NIJ Comprehensive Safe Schools Initiative award examining the comparative effectiveness of several models to reduce exclusionary discipline, including restorative justice practices, staff training in student de-escalation techniques, and school resource officer mental health training.
Jennifer Scherer
Jennifer Scherer
Acting Director, National Institute of Justice

Jennifer Scherer, Ph.D., is a highly experienced researcher and evaluator with more than 20 years of experience successfully leading national and international research and evaluation projects in support of the U.S. Federal government, non-profits, for profits, and foreign government entities. Over the course of her career, she has conducted research and evaluation in a wide range of settings and with an array of unique populations. She has completed several complex formative research projects and has worked on the full spectrum of evaluations including basic process evaluations to outcome evaluations to impact evaluations. To complement this work, she has created and implemented scientific and administrative policies and procedures. In addition, she has developed educational curricula and implemented a range of training and technical assistance activities for 1000's of participants across the globe. Dr. Scherer has published extensively and presented at national and international forums.

At NIJ, she serves as Principal Deputy Director providing strategic guidance on mission-based initiatives and support to the NIJ Director in leading, managing, and directing all scientific and operational functions of the office.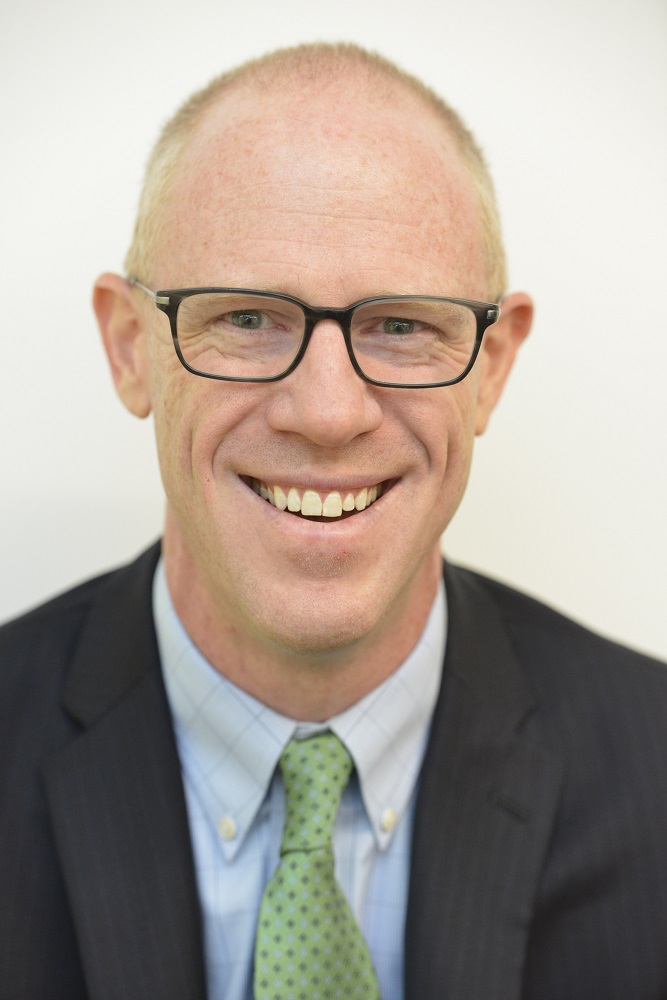 Kevin Scott
Dr. Scott is the Chief of the Law Enforcement Statistics Unit at the Bureau of Justice Statistics (BJS). In that role, he supervises surveys of law enforcement agencies at the federal, state, and local levels, of medical examiners' and coroners' offices, and of forensic crime laboratories. Prior to his time at BJS, Dr. Scott served as the Director of the Policy Analysis Unit in the Department of Justice's Office of Legal Policy and as an analyst for the Administrative Office of the U.S. Courts. His academic research focuses on the federal judicial system. He received his doctorate in Political Science from Ohio State University
Deborah Sellers
Deborah E. Sellers, PhD, Director of Research and Evaluation for Cornell University's Residential Child Care Project, is a sociologist with master's level preparation in biostatistics.
Suyapa Silvia
Suyapa Silvia, PhD, is Program Director of Evaluation & the Study of Educational Equity at RTI International. Dr. Silvia has 30 years of experience conducting program evaluations and policy analysis studies with schools and districts. She has extensive expertise in school safety and the prevention of youth violence, and has led large-scale, national evaluations of schoolwide violence prevention programs and initiatives, including a randomized controlled study of violence prevention programs in schools for the Institute of Education Sciences, US Department of Education. Dr. Silvia was Principal Investigator for the School Emergency Preparedness Study (SEPS), funded under NIJ's Comprehensive School Safety Initiative, Award 2016-CK-BX-0016.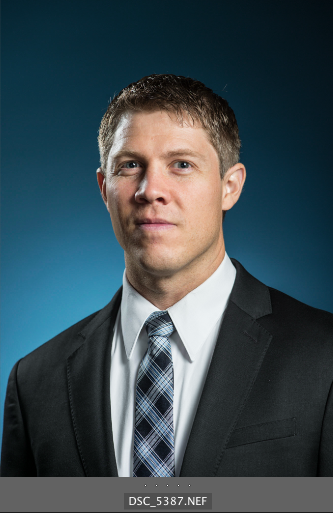 Troy Smith
Troy Smith is an economist at RAND where he studies education, labor markets, and innovation. Besides work on restorative justice and PBIS as alternatives to punitive discipline in elementary and middle schools, he has researched STEM education in low income school districts and the supply of private schooling and the effect of public school policies on the private school market. Troy also teaches an economics core course at Pardee RAND Graduate School. Troy graduated with degrees in Economics and International Studies and minors in Math and African Studies from Brigham Young University. He has a Ph.D. in economics from Stanford University.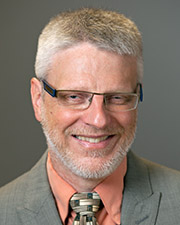 Paul Smokowski
Paul Smokowski. Ph.D., LCSWA, C.P., is a Senior Fellow at RMC Research Corporation and Director of Research and Development at the North Carolina Youth Violence Prevention Center. He has an interdisciplinary background in social welfare, child development, and public health. Dr. Smokowski was a faculty member at the University of North Carolina-Chapel Hill for 16 years. His past 15 years of work in youth violence prevention culminated in the North Carolina Youth Violence Prevention Center (NC-YVPC), a nonprofit agency specializing in helping rural communities promote healthy youth development that Dr. Smokowski founded with a grant from the U.S. Centers for Disease Control. Dr. Smokowski's research teams have been awarded more than $18 million worth of federal funding from the CDC, the National Institute of Justice, and the National Institutes of Health. As a prolific author, he has published more than 110 articles, books, and book chapters on issues related to risk, resilience, acculturation, adolescent mental health, family stress, and youth violence prevention.
Lucy Sorenson
Lucy Sorensen is an Assistant Professor in the Rockefeller College of Public Affairs and Policy at University at Albany, SUNY. She received a PhD in Public Policy and MA in Economics from Duke University, and a BA from Yale University. Sorensen's research explores issues broadly related to education policy, human development, and social inequality. She is particularly interested in the ways in which public school systems interact with the criminal justice system to shape long-term individual trajectories. Her doctoral thesis, "Can a Broader Education Narrow the Gap? Evidence on Non-Academic Features of Schooling," won the 2016 NASPAA award for the best dissertation in the field of public affairs.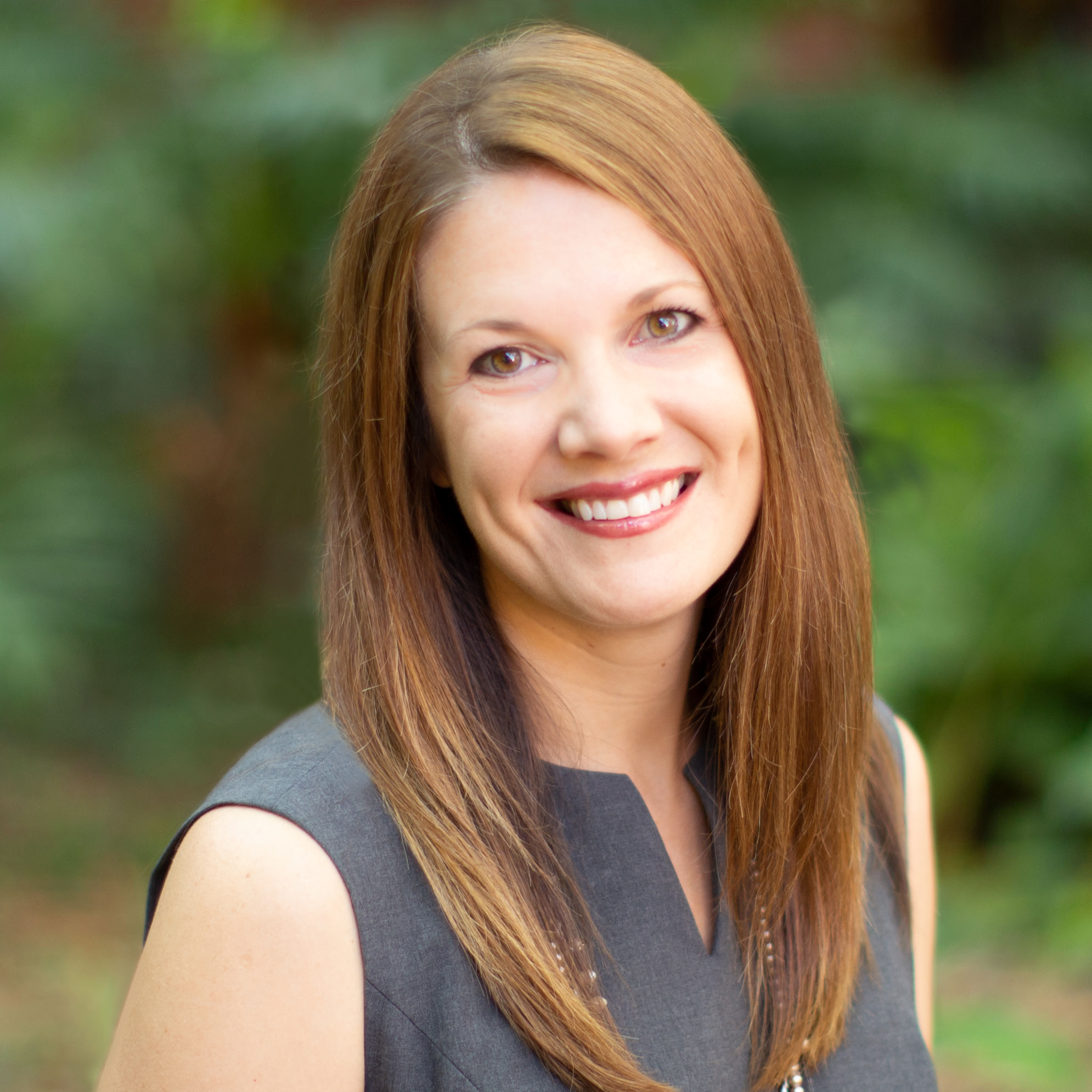 Joni Splett
Joni Williams Splett is an Assistant Professor in the School Psychology program at the University of Florida (UF). Broadly, Dr. Splett's research focuses on the prevention and intervention of emotional and behavioral concerns for youth in schools. She is currently working on projects related to universal mental health screening and its implementation in schools, expanding multi-tiered systems of support to be inclusive of mental health promotion, prevention and intervention (Interconnected Systems Framework), and continued development and testing of a cognitive-behavioral, self-regulatory intervention for girls in middle school demonstrating relationally aggressive behaviors and their families called GIRLSS (Growing Interpersonal Relationships through Learning and Systemic Supports). Dr. Splett has worked on several federally funded projects and secured more than $12 million in external funding as Principal Investigator (PI), Co-PI, or Co-Investigator at UF. She completed her doctoral training at the University of Missouri and a postdoctoral fellowship at the University of South Carolina and Richland School District Two. Following internship, Dr. Splett worked as a school psychologist and obtained her psychology license in 2013. Dr. Splett teaches social-emotional intervention and assessment courses, as well as supervising students' research experiences at UF.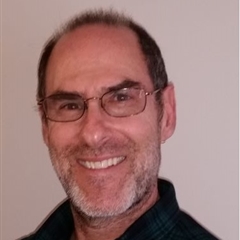 Al Stein-Seroussi
Al Stein-Seroussi, PhD is a Senior Program Evaluator at Pacific Institute for Research and Evaluation (PIRE). His area of expertise is assisting states, territories, tribal nations, and communities evaluate and monitor their substance abuse prevention and behavioral health initiatives. He has been directing state- and community-level evaluations of substance abuse prevention, violence prevention, and mental health promotion initiatives in many states across the county including Idaho, Indiana, Michigan, Nevada, New York, North Carolina, Oklahoma, South Carolina, South Dakota, and the US Virgin Islands. Al has also led several research studies related to substance use and violence prevention. He is the Principal Investigator for a study funded by NIJ to examine the effects of an anonymous tip line and multidisciplinary response teams in all schools throughout the state of Nevada. He was the subcontract director for an NCI/FDA-funded randomized control trial of cigarette warning labels. He also led a randomized control trial of a smoking cessation program for adolescents. Al received his PhD in social psychology from the University of Texas at Austin and his BA in psychology from Brandeis University.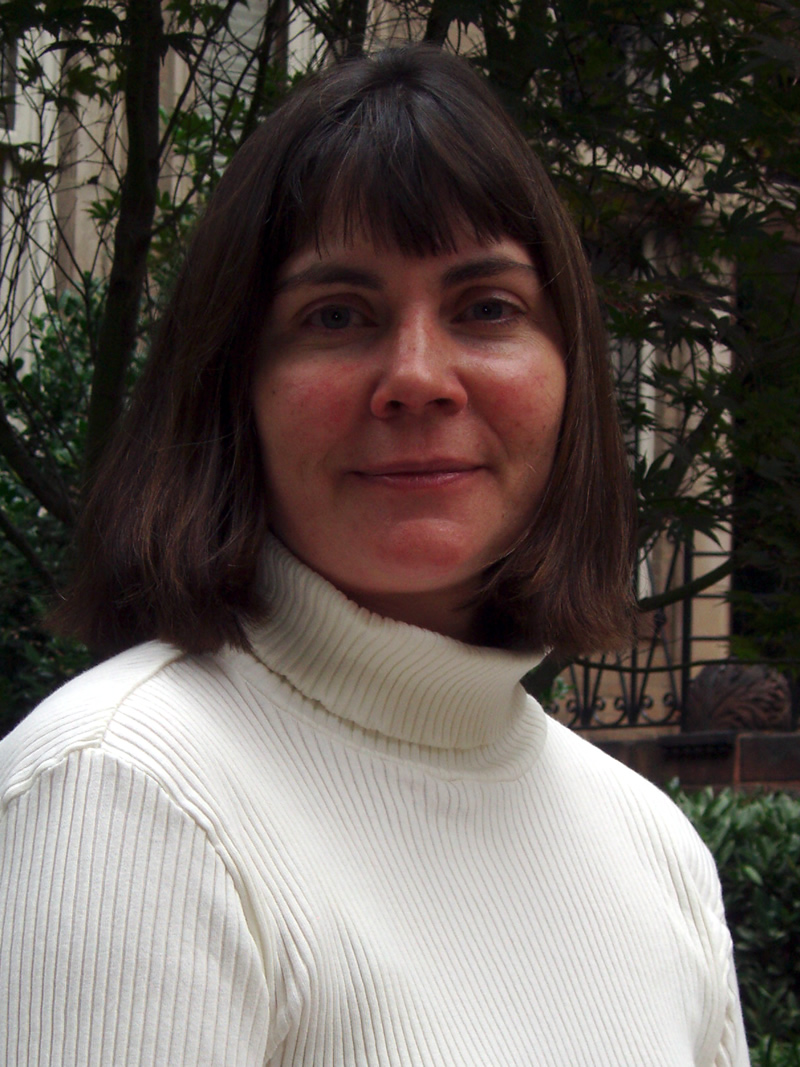 Terri Sullivan
Terri Sullivan is a Professor at Virginia Commonwealth University. Her research focuses on the development, implementation, and evaluation of prevention programs aimed at increasing youths' safety and well-being in school and community settings.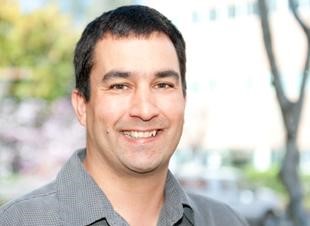 Carl Sumi
W. Carl Sumi, Ph.D., manages the Behavior Research group in the Center for Learning and Development in SRI Education. Dr. Sumi is the PI of Project SECURE, funded by the National Institute of Justice (NIJ; 2016-CK-BX-0002) to evaluate a multitiered trauma-informed system in a large urban school district. He is also PI of multiple IES funded efficacy and effectiveness trials examining the impact of interventions to support students with emotional and behavioral disorders. Dr. Sumi started his career as a teacher in self-contained classrooms for students with behavior disorders over 30 years ago and has been working for and advocating on the behalf of children and families his whole career.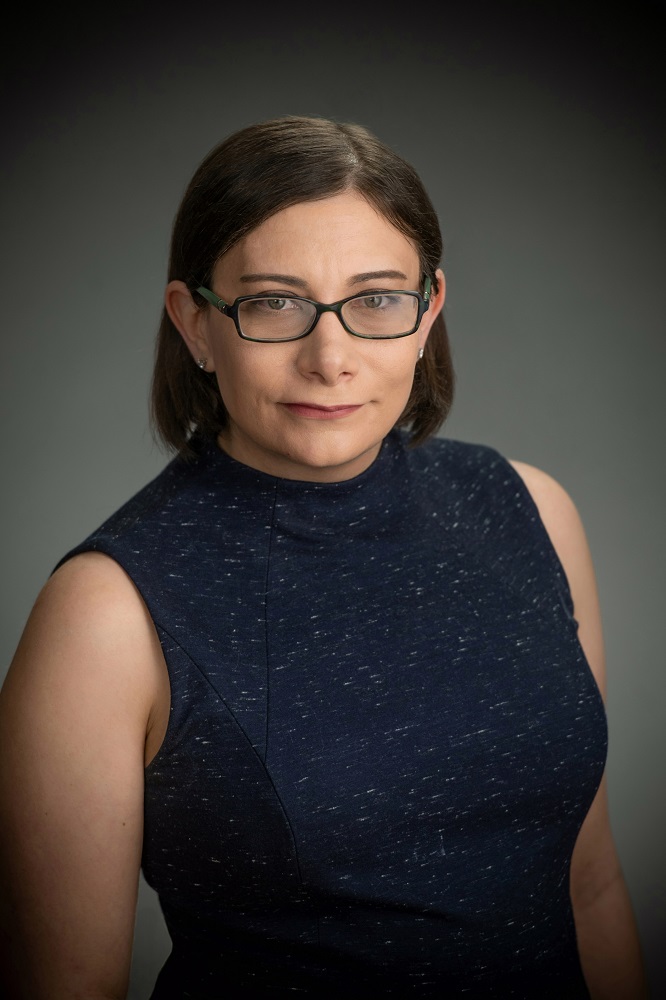 Deborah Temkin
Deborah Temkin, PhD, is vice president for youth development and education research at Child Trends where she focuses on the intersections between education policy and healthy social and emotional development. She leads a number of foundation and federal grants to inform policies and programs that support school health, safety, and climate including co-leading the policy analysis arm of the Together for Healthy and Successful Schools initiative and leading an evaluation of a school climate framework in Washington D.C. Prior to Child Trends, Dr. Temkin led the Federal Initiative on Bullying Prevention at the U.S. Department of Education and was a finalist for the 2012 Call to Service Medal of the Samuel J. Heyman Service to America Medals.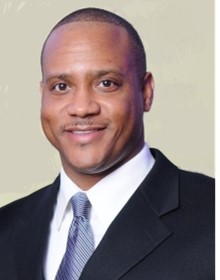 Duane Thomas
Duane E. Thomas, Ph.D. is a training and technical assistance specialist at Sheppard Pratt Health Systems. His research examines risk and cultural protective factors impacting the socioemotional functioning of urban youth and the development of culturally responsive approaches to youth violence prevention involving academic-community partnerships. He serves as a co-investigator for Coping Power in the City, a comprehensive youth violence prevention program funded by NIJ to reduce rates of violence, racial disproportionalities in school discipline, and related mental health concerns in secondary schools through preventive interventions for students, consultation with teachers, and professional development training for school police.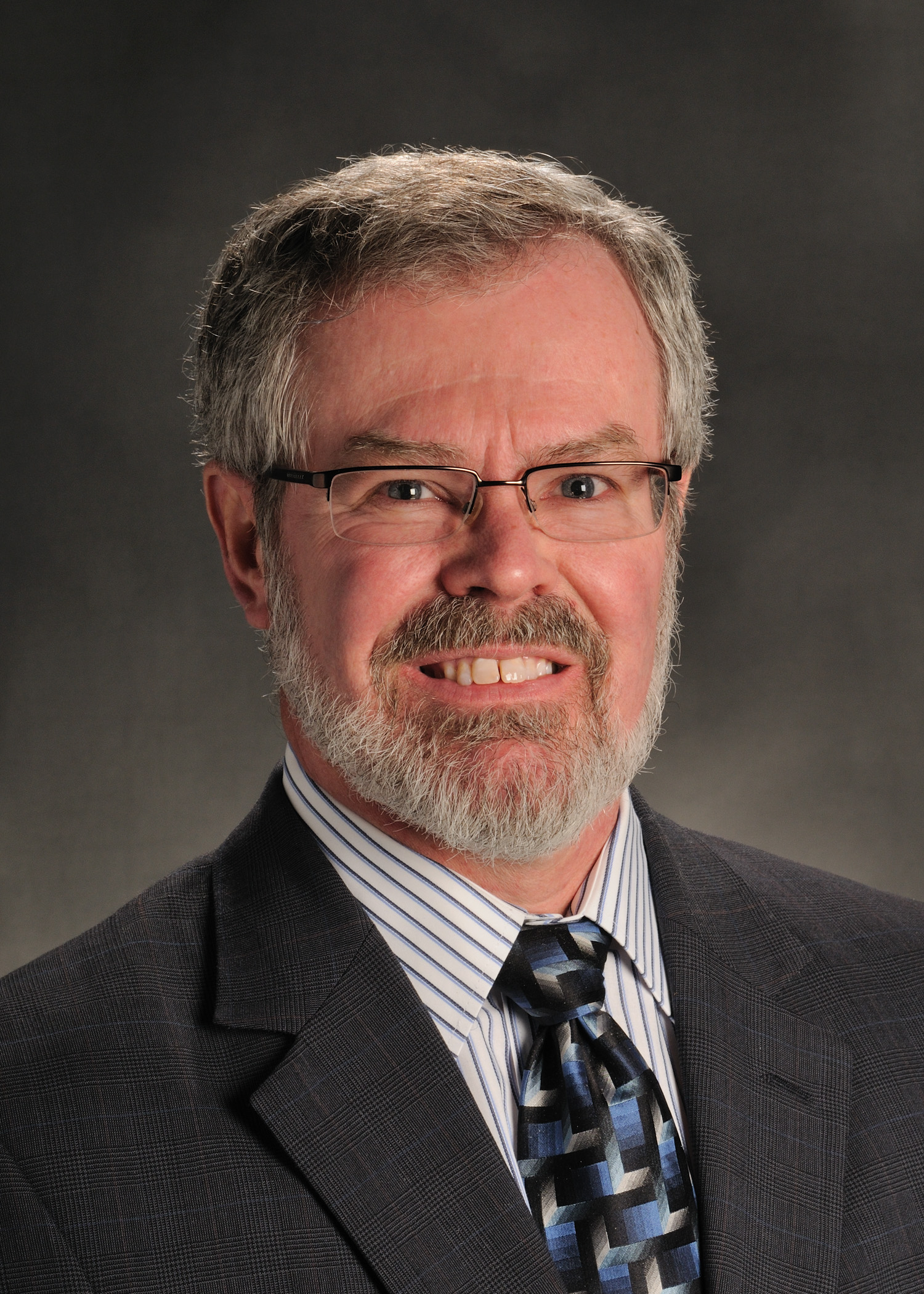 James Trudeau
James Trudeau is a Chief Scientist in the Applied Justice Research division of RTI International. Dr. Trudeau oversees RTI's portfolio of projects under NIJ's Comprehensive School Safety Initiative and has been principal investigator or senior advisor on CSSI-funded studies of school-based mental health services, interventions to reduce discipline disparities, and bullying and safety on the school bus. He is senior advisor to RTI's work with the North Carolina Department of Public Instruction to enhance its Center for Safer Schools. He was project director for the national evaluation of the Now Is The Time initiative, one component of which was Project AWARE (Advancing Wellness and Resilience in Education) State Grants. He led the first Safe Schools/Healthy Students (SS/HS) cross-site evaluation (which included 97 grantees and more than 1,200 schools) and reanalysis of data from a subsequent cross-site evaluation. In addition to his research on school safety, Dr. Trudeau leads RTI's national evaluation of Project Safe Neighborhoods, a major DOJ initiative to reduce violence and gun crime. Throughout his career, Dr. Trudeau has conducted rigorous evaluations of programs addressing the interrelated issues of violence, mental health and substance abuse; of community-, workplace-, and school-based prevention efforts; and of related criminal justice programs.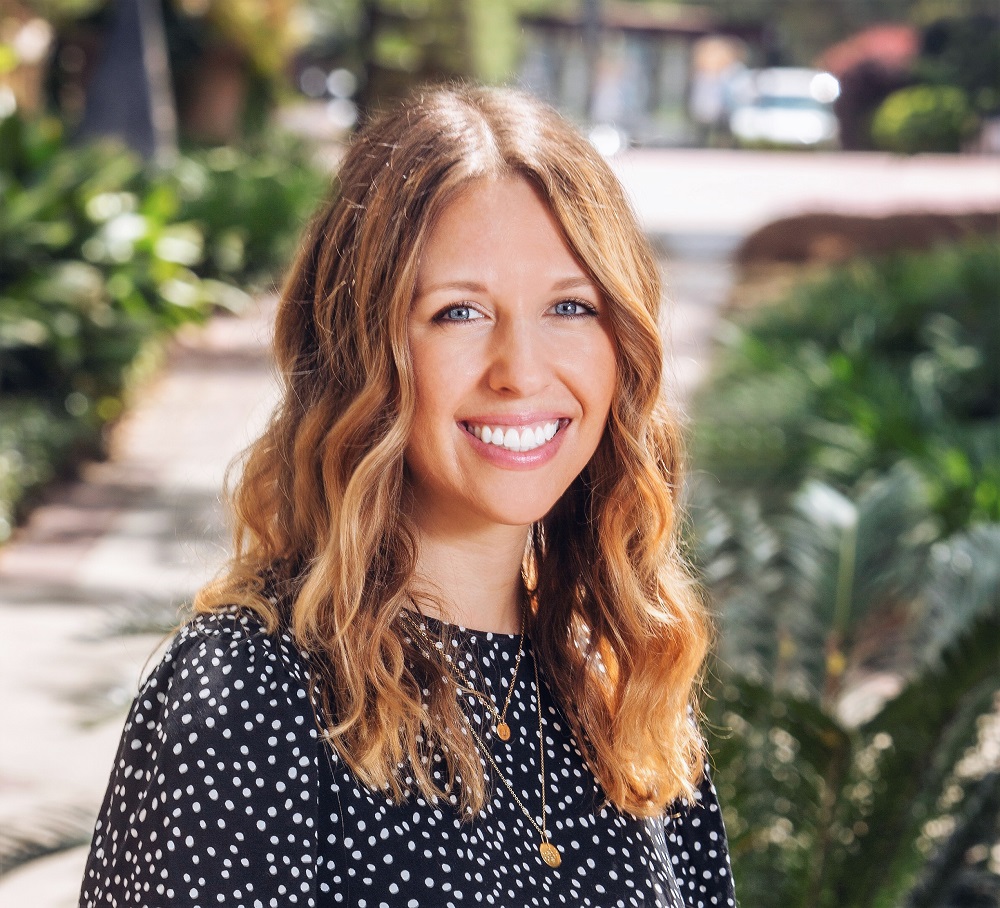 Jillian Turanovic
Dr. Jillian Turanovic is an Associate Professor and Director of the Crime Victim Research and Policy Institute in the College of Criminology and Criminal Justice at Florida State University. Her research examines various issues involving youth, school violence, and victimization. Dr. Turanovic led and completed one of the largest meta-analyses in the social sciences to identify the key individual, situational, and contextual predictors of victimization and violence at school, which was funded under NIJ's Comprehensive School Safety Initiative (award #2015-CK-BX-0001). Recently, for NIJ, Dr. Turanovic led a large-scale systematic review of research on the causes and consequences of school violence.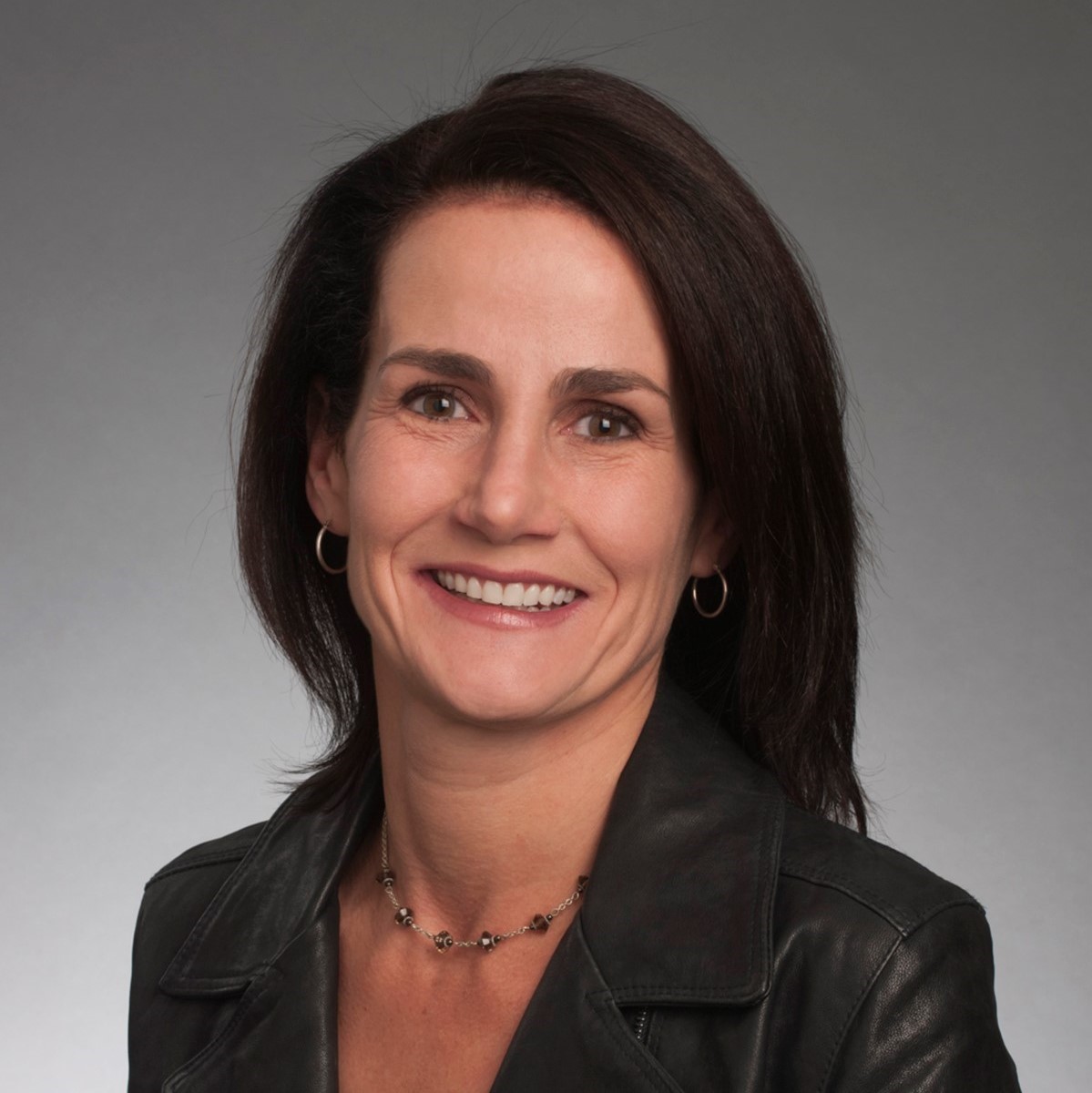 Lindsey Turner
Lindsey Turner is a research professor in the College of Education at Boise State University and director of the Center for School and Community Partnerships. Her training is in psychology and prevention science. Her research focuses on understanding how policies, practices and evidence-based programs can best be implemented to improve the social environments where children and youth spend their time. Much of her current work is focused on building partnerships with schools to create settings that support the physical, social, and emotional well-being of students and educators. When not at work she enjoys spending time exploring Idaho's mountains with her family.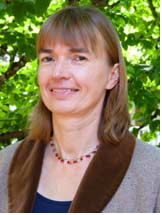 Claudia Vincent
Claudia Vincent, Ph.D. is a Research Associate in the Center for Equity Promotion in the University of Oregon's College of Education. The overall focus of her research is behavior support implementation in schools within a restorative discipline framework, with specific attention to equitable discipline and academic outcomes for students from vulnerable groups. She is specifically interested in high school populations and the need to integrate student voices into school safety and student support practices and policies.
Mark Weist
Mark D. Weist received a Ph.D. in clinical psychology from VirginiaTech in 1991 after completing his internship at Duke University, and is a Professor in the Department of Psychology at the University of South Carolina. In 1995, with colleagues from the University of Maryland, he established the National Center for School Mental Health, now in its 26th year of supporting this field (see www.schoolmentalhealth.org). He is also a partner on the National Center on Positive Behavioral Interventions and Supports (see www.pbis.org). He has edited or developed 14 books and has published and presented widely in the area of school behavioral health (SBH), trauma, violence and youth, evidence-based practice, and cognitive behavioral therapy. He is currently co-leading a regional conference on SBH (see www.schoolbehavioralhealth.org), and leading or co-leading a number of federally funded studies on strategies to improve its effectiveness.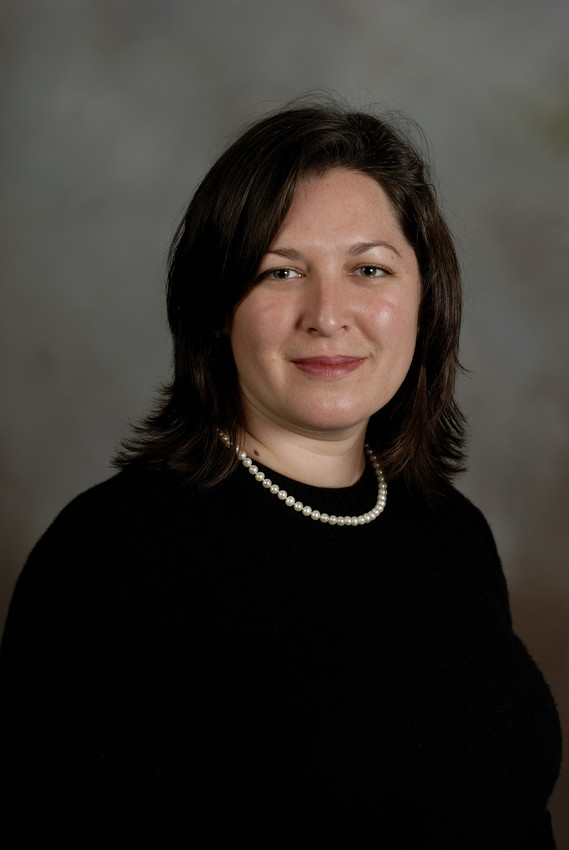 Laura Welfare
Dr. Laura E. Welfare is a Licensed Professional Counselor and an Associate Professor at Virginia Tech. She holds a bachelor's degree in psychology from Wake Forest University, a CACREP-Accredited master's degree in Counseling Psychology from Marymount University, and a CACREP-Accredited doctoral degree in Counseling and Counselor Education from The University of North Carolina at Greensboro. Dr. Welfare has worked with children and adults in school and clinical mental health settings. Her research on counselor education has been published in Counselor Education and Supervision, the Journal of Counseling and Development, and The Clinical Supervisor. She also continues to research the students and clients she has served including grant-funded projects related to K12 student mental health and school discipline disparities. In total, she has served as PI or co-PI on 17 research grants totaling over $2.5 million dollars and authored 31 peer-reviewed journal articles and 85 professional presentations.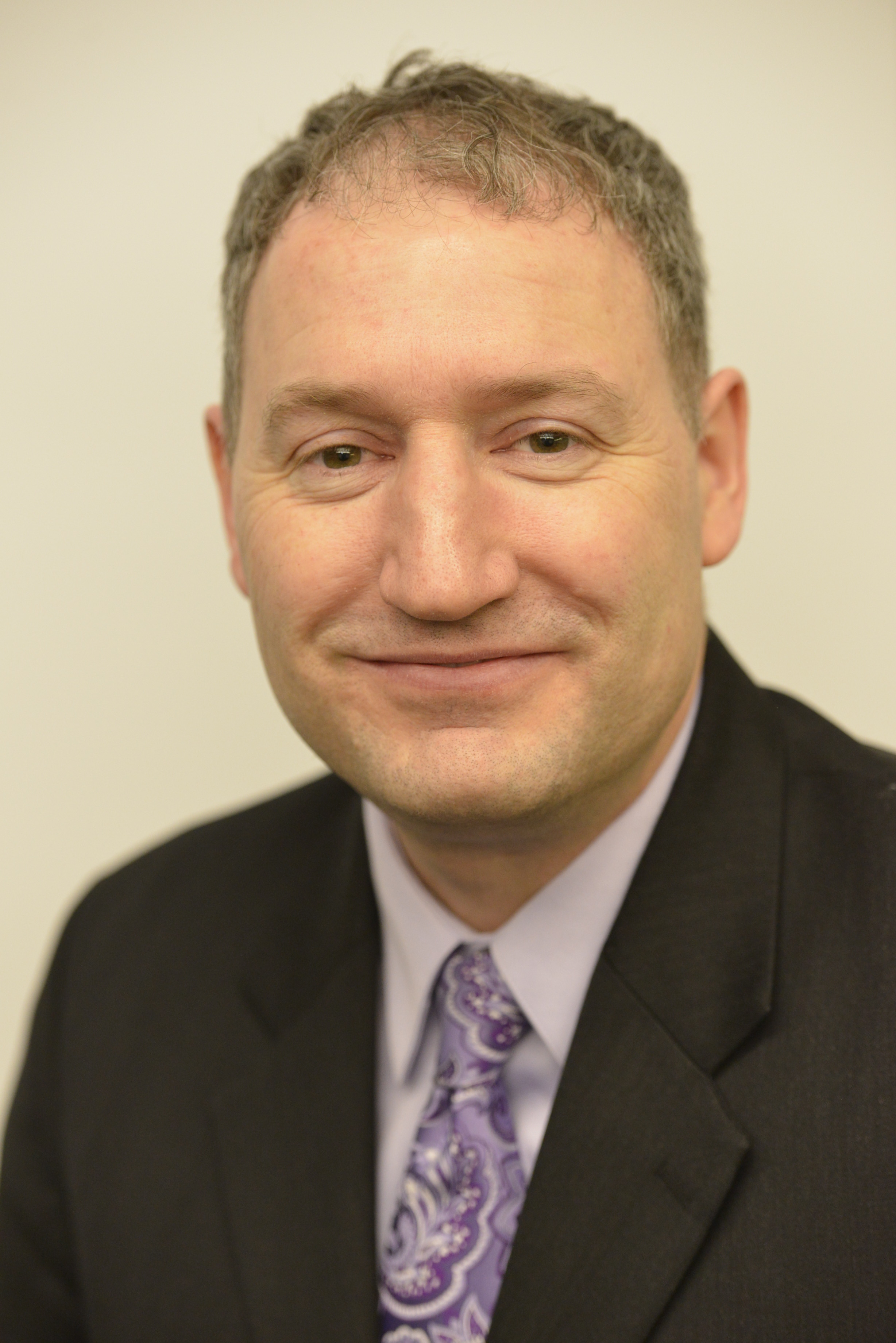 Phelan Wyrick
Phelan Wyrick, Ph.D. is the Director of the Research and Evaluation Division at the National Institute of Justice (NIJ) in the United States Department of Justice (DOJ). He leads a team of social scientists that develop and oversee federally-funded research, evaluation, and data collection projects related to criminal justice, juvenile justice, and crime victim services. His division works to build knowledge and advance evidence-based practices to address national priorities on topics that include: firearms violence, human trafficking, terrorism prevention, violence against women, elder abuse, gangs, school safety, juvenile justice, and white-collar crime. Dr. Wyrick also leads NIJ's international activities in coordination with the United Nations Office of Drugs and Crime.
Anna Yaros
Anna Yaros is a research clinical psychologist with extensive professional experience in prevention and intervention research among children and adolescents, especially in schools. She is the Program Director of the Mental Health, Risk, and Resilience Research program at RTI International. Dr. Yaros has led RCTs and evaluation projects focusing on mental health services in schools, school safety and discipline, community violence prevention, and evaluation of mental health services. Her substantive interests include risk and protective factors for a variety of risk behaviors, including aggression, violence, delinquency, and substance use; measurement issues in youth risk behavior research; and evaluation of school- and community-based preventive programming, on large and small scales.
| Access Date | Quiz Result | Score | Actions |
| --- | --- | --- | --- |
Login
To view the recordings from the conference, please log into this site with the following credentials:
Email Address: NIJschoolsafety@ojp.usdoj.gov
Password CSSI2021
Certificate of Conference Attendance
NIJ is pleased to offer you a Certificate of Conference Attendance. Note that this certificate indicates that you participated in the conference, but does not provide any continuing education credits.
Click Here to Get your Certificate